Product Awards 2013: Best Winter Tyres
We tested eight winter tyres to find out which tyres you should fit to get a grip when the temperatures plummet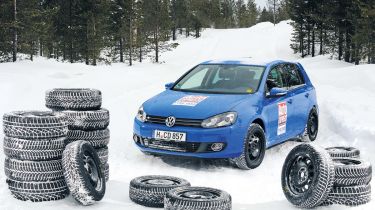 Freezing temperatures lasted almost until Easter this year, so the question is no longer 'should I fit winter tyres' but 'which winter tyres should I fit'?
We have the answer here, after two weeks' testing - first in the frozen north of Sweden and then in the cold and wet of northern Germany.
As with our test of summer tyres, we looked at the big-selling 205/55R16 size across 12 disciplines.
We also assessed a summer tyre to see how it compared with the winter designs - and it didn't fare nearly as well in our tough tests.