Continental ContiWinterContact TS850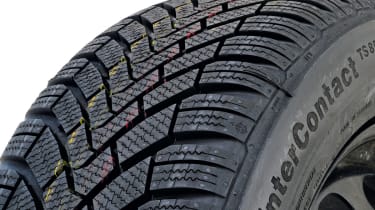 WINNER
Continental took our winter tyre crown in 2012 with the ContiWinterContact TS 830 P, and the new 850 helped it keep hold of it.
Rarely has a tyre dominated like this.
It was first or second in every one of our tests - only falling down on cabin noise and price - and it showed its spread of talents by leading the way on snow and in the wet and dry.
Plus, only the water phobic Chinese Linglong gave better fuel economy - so it's clear the Continental is a real star.