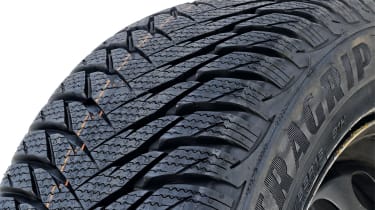 COMMENDED
A past winner with the old UltraGrip 7+, Goodyear has to settle for second here.
As with the brand's summer design, the tyre excelled in deep water, showing rivals the way in the aquaplaning tests.
It also topped the times on the dry handling track.
But its bid for victory started to unravel in our fuel economy tests, where it finished only seventh, and it trailed in some of the snow tests.