Best traffic app for your smartphone
Avoid traffic in England, Wales, Scotland and Northern Ireland by using one of these iPhone/Android apps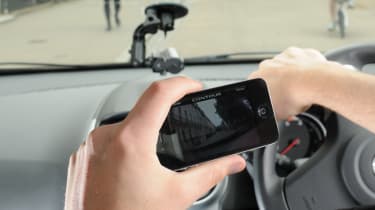 For many motorists there is nothing worse than being stuck in traffic. Sometimes it seems impossible to know if there will be traffic along your preferred route or not - but by using one of these handy smartphone traffic apps you can try to avoid the worst of it.
Lots of portable and in-car sat-navs have traffic functionality these days as well - but if you're heading along a familiar route, or you don't have one of those devices, then grabbing one of these apps on your phone is a decent option.
How we tested them
To rate the traffic apps we referred to them before leaving for a journey through London by car, checking them on the way, rating their precision. Accuracy is paramount if these apps are actually going to be helpful, so we carefull checked each one against the real traffic we found on our trip.
Verdict
There's no beating INRIX for beating the jams. It took the honours ahead of the AA's offering in second place. 
1. INRIX XD Traffic2. The AA