Top 10 phone apps to keep your winter car woes at bay
Winter driving can be tough, so we've lined up 10 apps that make your life easier behind the wheel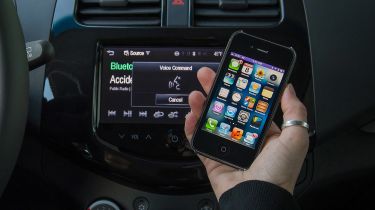 Smartphones play an increasingly important role in assisting motorists with everyday driving, so having a variety of apps at your disposal can get you out of trouble when the worst of the winter weather strikes.
The best way to deal with driving in cold conditions is to prepare meticulously. And these smartphone apps can aid you in doing exactly that, whether you're researching a route before leaving, checking the weather conditions at your destination or listening out for hazardous driving conditions in news bulletins on the road.
We've picked 10 apps you should download to cover all important bases for winter motoring.
• Download the official Auto Express iPad app for free!
CoPilot Premium GPS Navigation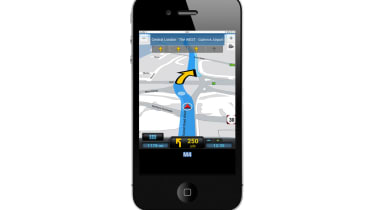 Price: From £19.99Available for: iOS, Android, Windows Phone
Step-by-step directions are helpful when you're driving, but even more so in winter weather such as snow or fog. So a sat-nav app comes into its own at this time of year, helping you focus on the challenging driving conditions rather than where you're going.
CoPilot is still Auto Express' favourite smartphone sat-nav, as it offers a wide range of functions, yet remains really easy to use. Just enter a postcode, and it'll take you there.
TuneIn Radio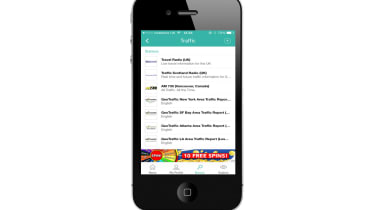 Price: Free Available for: iOS, Android, Windows Phone
Listen out for weather updates with TuneIn Radio, which offers every station accessible via the internet – far more than a standard car radio. If your stereo can interact with your smartphone, you can play it through the speakers, too.
Via Michelin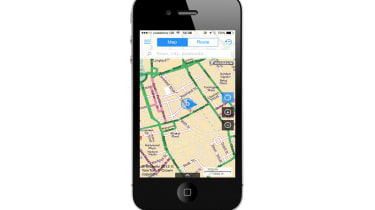 Price: FreeAvailable for: iOS, Android
Spending time preparing for a journey in hazardous weather conditions can prove invaluable, as you'll be ready to deal with any problems that arise. The Via Michelin app provides route options and a chance to study the roads you'll use before setting off.
AA Parking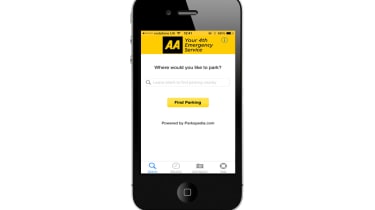 Price: £1.99 Available for: iOS, Android, Windows Phone
When caught in the worst weather conditions, it can often be safer to call it quits, park the car and continue your journey by other means. AA Parking finds free and paid-for car parks near you to cater for such a situation.
INRIX Traffic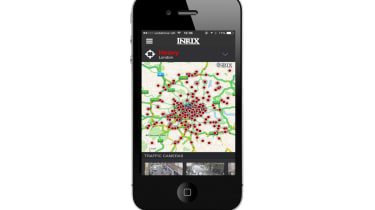 Price: Free Available for: iOS, Android, Windows Phone
INRIX shows traffic flow on a detailed map, with each road categorised in green, orange or red depending on speed. Its route planner allows A-to-B journey calculation, steering you clear of weather-hit, heavily congested roads.
Emergency breakdown apps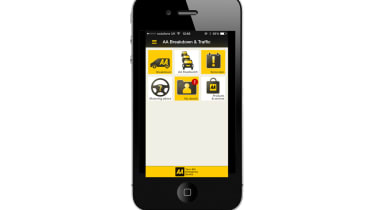 Price: Free (membership required) Available for: iOS, Android
If you're a member of the AA, RAC or Green Flag, you can report a breakdown via an app. It's potentially quicker than requesting a patrolman by phone as you won't spend time in call centre queues.
• Best apps for iPhone and Android mobiles
OS Map Finder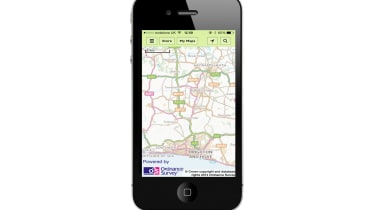 Price: Free (in-app map purchase required) Available for: iOS, Android
Sat-nav apps and route finders are a must, but if you find yourself in a situation without signal, an old-fashioned map can prove invaluable. Download the maps you require on the app and you can view them offline.
Yahoo Weather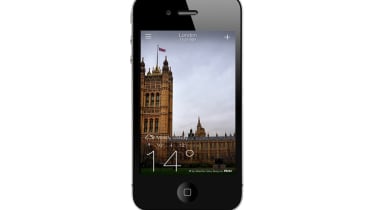 Price: Free Available for: iOS
Partnership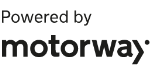 Need to sell your car?
Find your best offer from over 5,000+ dealers. It's that easy.
Yahoo Weather gives five-day detail that outlines weather types, temperature, precipitation levels, wind speeds and more. You can set more than one place to check, which is ideal for looking at the weather expected in your intended destination.
WhatGas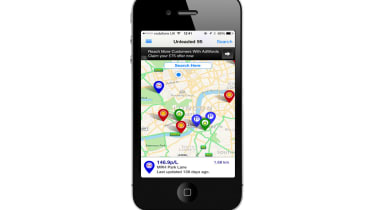 Price: Free Available for: iOS, Android
Make sure your fuel tank is always topped up when embarking on winter journeys, as you could be on the road longer than anticipated. The WhatGas app finds your nearest filling station, and while prices aren't always up to date, the stations are.
Witness Driving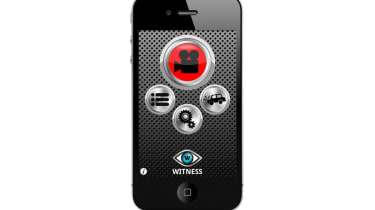 Price: 69p Available for: iOS, Android
Driving on snow and ice is especially unpredictable, so equipping your car with video-recording hardware is a good idea should any accidents occur. We'd recommend using a dedicated crash cam device, but Witness Driving is an easy stopgap and cheap at 69p.
Winter Special 2014/15