What is what3words?
Never get lost again with the new location finding app that's more accurate than a postcode - what3words
Like many great ideas, the thinking behind the what3words app is so simple it's a wonder it's not been thought of before. It blankets the globe with an invisible grid of imaginary squares, each 3m x 3m, and allocates each square in the grid a unique code made up of - you guessed it - three words. These three words are randomly generated by the what3words app algorithm, and once they've been allocated to a particular square they remain associated with it permanently.
The system means every 3m x 3m patch of planet earth has its own three word 'address'. So if you have a smartphone with built-in GPS and have downloaded the what3words app, it's basically impossible to get lost unless your battery runs out. (Fun fact - there are approximately three trillion squares, which means the system uses 25,000 different words to generate enough codes.)
Entrepreneur Chris Sheldrick is the man behind what3words (w3w), and he came up with the idea after getting fed-up with the problems caused by the inexact locations provided by postcodes. It's a particular problem in rural areas where deliveries are often delayed or mixed up because a single postcode might contain properties scattered over a considerable area.
While exact location sharing has always been possible using latitude and longitude coordinates, the system is not user friendly for most people who aren't comfortable grappling with long 16-digit numbers. W3w solves the problem with elegant simplicity, and is extremely user-friendly.
How to use what3words
If you want to join the increasing number of w3w users, you need to download the app free from the Google Play Store or Apple's App Store. Once you've installed the app, you can search for the what3word code for your current location, or look up the w3w codes for 'old-fashioned' addresses and postcodes. Codes can then be shared with other users of the app who need to know the location information.
As well as being free, the great thing about w3w is that it's been picked up by many of the popular mapping services such as Google Maps and Waze. Just enter a w3w code into the app on your smartphone, and w3w will ask you to select which navigation app you want to use for instant directions to the destination you're looking for. If you want to use w3w with Google maps on your desktop, you can download an extension for the Chrome and Firefox web browsers via the w3w website.
Naturally the w3w app has been developed with sharing in mind, which makes it especially easy to tell fellow app-users where you are. That makes it a great tool for meeting up in the park or at the beach, or for finding your friends again at big events if they've wandered off to do their own thing.
Unsurprisingly w3w is a big hit with the emergency services, who have called it 'game-changing'. If you call 999 and need to provide a location it's likely you'll be sent a text message with a link to download the w3w app on the spot, so rescuers or first-responders can find your location instantly. It works equally well for mountain rescue teams, for ambulance crews trying to find a car crash on a remote stretch of road, and for police when crimes are reported or someone calls for help.
There are plenty of less dramatic reasons for using w3w of course, and many businesses have taken it up as a way to help customers find their premises or activities. Try typing the w3w code 'lasted.sizes.forget' into your mapping app, and you'll find directions to the Auto Express office in central London, for example. In order to avoid confusion, w3w locations can be recognised by sharing them with a triple forward slash - so our code looks like ///lasted.sizes.forget
Using What3Words in the car
Car makers are becoming interested in the w3w system too, as you'd probably expect. As a word-based system it's particularly compatible with voice recognition systems and Ford, Mercedes and Mitsubishi have already integrated w3w into some of their onboard infotainment set-ups, while more manufacturers are sure to follow their lead.
Of course, anyone can use w3w in a car simply by connecting their smartphone to their car's touchscreen via Android Auto, Apple CarPlay or MirrorLink type apps. Failing that, you can use a windscreen mount to install your phone as a hands-free navigation device - w3w works for anyone.
Once you've started using w3w, the chances are that you'll wonder how anyone managed without it. Compared to using postcodes the accuracy is amazing - you can get a different w3w code for the front and back doors of any house, whereas a postcode could point you to a number of houses in the same vicinity. 
Partnership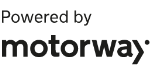 Need to sell your car?
Find your best offer from over 5,000+ dealers. It's that easy.
Even driving to an address in the city can be complicated, for example if you want to arrive at the underground garage of a big office complex, and you only have the address for the front entrance. W3w can solve this problem by directing you to the car park entrance ramp.
Are you a what3words user? Tell us about your experiences in the comments...