Alfa Romeo Giulietta
£199 per month with a £2,499 deposit (0 per cent APR)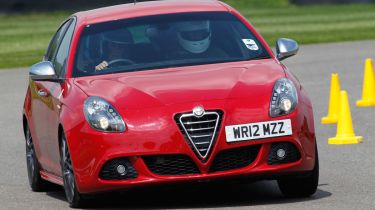 Alfa Romeo is another company currently offering 0 per cent finance on PCP deals. It'll even chip-in £1,250 towards the deposit on a Giulietta 1.4 TB 120bhp Turismo model.
That means you can get behind the wheel of the stylish hatch for £199 per month with a £2,499 deposit and an optional final payment of £5,153.
As well as being one of the most stylish family hatchbacks around – if not one of the most stylish cars of any class – it's also packed with equipment, including Brake Assistant for emergency braking, hill holder, radio with CD/MP3 player and 16-inch wheels.