New Aston Martin DBR22 is a 705bhp limited-run speedster
The carbon-fibre-bodied two-seat Aston Martin DBR22 roadster celebrates 10 years of Q division, and comes with V12 power
To celebrate the 10th anniversary of its ultra-exclusive Q by Aston Martin division the British brand has unveiled the DBR22 speedster at the 2022 Monterey Car Week festival, mating design inspired by Aston's heritage to the most modern technology and performance.
Aston says the DBR22 "unashamedly speaks of tradition" with clear nods to the brand's DBR1 and DB3S sports cars from the fifties. The coach-built body is made up of a minimal number of carbon-fibre panels, which gives the car a sculpted, muscular look, according to its maker.
Moving away from tradition, however, Aston has given the DBR22 a new front grille, doing away with the usual veins found on its cars, with a new design again constructed from carbon fibre. A horseshoe vent in the bonnet helps cool the engine, along with the DBR1-esque side vents in the car's front wings.
The DBR22 is powered by a 5.2-litre twin-turbo V12 that produces 705bhp and 753Nm of torque. Driving the rear wheels through an eight-speed automatic gearbox, the DBR22 will streak from 0-60mph in 3.4 seconds and hit a top speed of 198mph.
All-new lightweight 21-inch wheels feature a unique 14-spoke design and a motorsport-inspired centre-lock hub, while the low-line windscreen and slim wing mirrors give the DBR22 an ultra-sporty look.
The wheels' centre-lock nuts can be customised from an extensive colour palette, as you'd expect from a Q division model, while Aston's 'Paint to Sample' scheme - which will see the company match a customer's favourite colour and replicate it for the car's body work - can also be called upon for the DBR22's exterior finish. The launch car features a bespoke hue developed through this programme.
A full-width light bar and a diffuser that houses a central-exit exhaust system give a clean look to the rear, which is supported by a one-piece body panel that incorporates the DBR22's buttresses. These flow back from the open-top cockpit and help to smooth airflow.
Inside, the car isn't as bare bones as you might imagine, with liberal use of leather and exposed carbon fibre to continue the DBR22's sporty but luxurious theme. There's an all-new dashboard architecture featuring two vertical air vents flanking the integrated central touchscreen - a feature we could potentially see on future series production Aston Martin models.
Aston says it gives a cleaner and less cluttered look, while the carbon fibre performance seats extend over the top of the doors; you don't have to climb in over the DBR22's side panels.
The British brand is no stranger to open-top speedsters, even in recent times with its V12 Speedster, but the DBR22 features a bespoke chassis set-up compared to that car, with the DBR22 gaining bespoke shear panels to increase torsional rigidity. 
Aston has also used 3D printing for the first time, with rear subframe components 3D printed in aluminium before being bonded together to save weight without any reduction to stiffness. The adaptive dampers' calibration is bespoke to the DBR22, while there's also a pinned steering column to improve steering accuracy and deliver more detailed feedback to the driver. The engine map has also been tweaked with torque shaping to "give the DBR22 a manner and delivery unlike any other model."
Partnership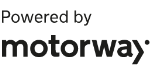 Need to sell your car?
Find your best offer from over 5,000+ dealers. It's that easy.
According to Marek Reichman, Aston Martin Chief Creative Officer, the brand "set our design systems to 'hyper-drive'. Where could we go with the surfaces, proportion and form. Combining this approach with advanced process, technology, and materials, we've effectively modernised our racing bloodline and created a new pedigree. DBR22 is a hot-blooded, purebred Aston Martin sports car full of speed, agility and spirit, and a machine that we think will be the basis of many of tomorrow's icons".
Of course, marking its 10th anniversary, the Q division is also about bespoke creations, so alongside the Paint to Sample option, prospective DBR22 customers can go wild with customisation.
Aston says that: "With an extensive options palette available through the celebrated bespoke service, Q by Aston Martin offers customers of all Aston Martin models the chance to create something completely unique. As well as paint colours and finishes, bespoke graphics through to tinted carbons and bespoke materials on both the interior and exterior, every Q by Aston Martin car can push the limits of design and desire and is completely tailored to the customer."
However, it's highly likely that there'll be only a few lucky DBR22 owners; it's thought that Aston could produce just 10 cars - one for every year the Q division's been in business - with a base price in the region of £1.5million.
Click here for our list of the best supercars on sale right now...