New Audi AI:TRAIL concept wows at Frankfurt Motor Show
The fully-electric Audi AI:TRAIL quattro is the fourth AI branded concept, and it previews how future Audi SUVs could look
Audi has created another stargazing concept car, intended to sit alongside the previously revealed AICON, PB 18 (now called AI:RACE) and AI:ME in the brand's fantasy garage of the future. 
Called AI:TRAIL quattro, it has made its debut at the Frankfurt Motor Show and completes the set of four 'AI' branded concepts. Like the other three cars the concept has been developed with a very specific use case in mind: quite obviously, it's a future-bent Audi off-roader.
• New Audi AI:ME concept invokes spirit of the A2
At 4,015mm long it's shorter than a Q2, but it's wider and taller than Audi's compact crossover and features far more interior space thanks to its all-electric underpinnings. It uses a mix and match of parts from two Volkswagen Group platforms - MEB and PPE - with an electric motor powering each wheel and a battery installed under the floor. Power stands at 429bhp with 1,000Nm torque. Maximum range is quoted as 310 miles on the road and 155 miles on rougher terrain, while it has an electronically limited top speed of 81mph.
The AI:TRAIL is constructed from a mixture of high-tensile steel, aluminium and carbon fibre, tipping the scales at 1,750kg. According to Audi design boss Marc Lichte, the fourth and final member of the AI line-up does more than round off a selection of cars meant purely for show stands. 
"A few years ago we thought about how the future Audi portfolio could look like," said Lichte. "In the future not everything will be about owning. Some people may want to buy a car like this, but others will just want to have access. They'll want the perfect car for each use case. 
"If you can order your car for a specific use case, this will change the design of our cars. This is what we imagine a future Audi SUV could look like when designed without any compromise."
The lack of compromise in the design can be seen in the AI:TRAIL's monobox shape and 22-inch exposed wheels shod in, huge, 33.5-inch knobbly off-road rubber. The tyres also feature variable, sensor-controlled air pressure regulation, automatically adjusting the amount of air in the tyre according to the requirements of the road or off-road surface. 
It has virtually no front or rear overhangs either, while the large glasshouse is not just a design feature reminiscent of the AI:ME hatchback, and nor is it just there to provide great visibility all round. It's a feature Lichte wants to produce on future Audis.  
"In many details these cars show our future design language as well", he explained. "The break in the window for instance, I can promise you it will be seen in production cars. This is inspired by the 70s - there were a few concept cars like the Ferrari Modulo and the Stratos show car, for example. It makes sense to create more interior space. This car is definitely ten, maybe 15 years ahead. But we wanted to give you a vision, a picture."
Partnership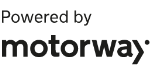 Need to sell your car?
Find your best offer from over 5,000+ dealers. It's that easy.
Like the other cars in Audi's AI line-up, the AI:TRAIL concept has been envisioned with fully-autonomous driving technology. It showcases a future off-roader capable of level four autonomy, meaning it can drive itself fully but a steering wheel and a set of pedals remain in place, giving whoever is behind the wheel the choice of driving or being driven. 
The interior itself features little in the way of digital distraction. A pair of small driver information displays flank the steering wheel, while a smartphone holder sits on top. But that's all. Instead, the cabin contains handy off-road extras such as removable torches, binoculars and first aid kits. The two rear seats are removable hammocks too. 
Large storage spaces are found front and rear, and there's another separate compartment in the rear boot too, for muddy outdoor gear and boots. The concept does not feature conventional headlights. Instead, five rotorless electric drones equipped with matrix LED elements sit on the roof rack, and can maraud out as pathfinders. Elsewhere, a brand new Audi badge appears on the tailgate, contrasting with the traditional four-rings found on the nose and on the wheel hubs.
What do you think of the new Audi AI:TRAIL quattro concept? Do you think cars will look like this in the future? Let us know below...