Audi Q7 e-tron hybrid confirmed for next year
Audi will launch an e-tron hybrid version of its second generation Q7 SUV in 2015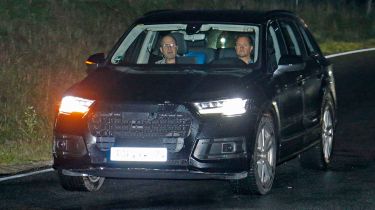 Audi insiders have confirmed to Auto Express that a Q7 e-tron will arrive in 2015. The hybrid SUV will arrive as part of the all-new second generation Q7 range next year and go head-to-head with the Porsche Cayenne S E-Hybrid.
The Q7 e-tron will increase Audi's e-tron range to two models, with the German brand focusing on delivering more plug-in hybrid models in the future to lower the average CO2 emissions.
It's expected that the Q7 e-tron will use the same 316bhp 3.0-litre supercharged V6 engine as the Cayenne S E-Hybrid, with an electric motor providing an additional 94bhp. Economy figures should also match that of the Cayenne at around 80mpg and 79g/km of CO2. 
Mechanically, the new Q7 will be based on the MLB architecture - the same platform that will also be used for the upcoming Bentley SUV. It's expected the Q7 will shed around 300kg in weight compared to the current version thanks to extensive use of aluminium and other lightweight materials.  
Over the last six years Audi has reduced its average CO2 output by 20 per cent. With the firm underlining its commitment to plug-in hybrid models for the 'next 10 years' its range emissions look set to reduce even further.
"Plug-in hybrid technology will be the future of Audi for the next 10 to 15 years," our source revealed to us. "If you have a range of a fully electric cars and you sell a lot of them, recharging becomes a real issue."
Now read about the best green cars currently on sale.