Bentley uses NASA tech to create gigapixel Mulsanne image
Bentley accompanies Mulsanne EWB launch with extraordinarily detailed interactive long-distance photo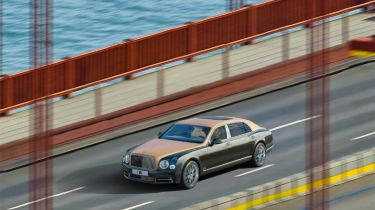 We're used to seeing all sorts of press images from manufacturers, but few are as extraordinary as Bentley's interactive launch picture for the updated Mulsanne Extended Wheelbase luxury saloon.
Viewed initially, it looks like a typical aerial photograph of San Francisco's Golden Gate bridge, but the interactive image allows you to zoom in on a Mulsanne driving over the bridge in extreme close-up. The zoom distance is around 700 metres.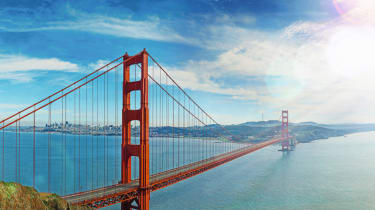 Although barely visible when fully zoomed out, the two-tone 'Rose Gold over Magnetic' Mulsanne can be seen in incredible detail through the zoom, allowing you to make out even the stitching of the Bentley logo on the car's seats. 
Created over six months by a team of five, including a photographer and computer technicians, the image uses 700 individual shots stitched together to create a 53bn pixel image - 4,425 times larger than a regular smartphone picture. If printed, it would be the size of a football pitch.
The technology used to create the image was originally developed by NASA to allow Mars rovers to take panoramic images for detailed exploration. You can view the interactive image on Bentley's website, alongside a 360-degree virtual tour of the Mulsanne, by clicking here.
What do you think of Bentley's detailed image of Mulsanne EWB? Let us know below...