The best TV and movie vans of all time
Vans aren't often given a starting role on screen but when they are, they tend to carve out a place in our hearts...
Vans usually have to play second fiddle to cars. Think of a famous mode of transport from TV or movies and you might come up with  a time-travelling DeLorean or gadget-laden Aston Martin but commercial vehicles will be in much sorter supply. Vans lack the glamour, romance and style of cars so when they do end up on the big screen, they're usually in the background - ignored and forgettable.
But just sometimes, a van isn't merely cast as an extra and moves into the limelight to take a starring role. In recognition of these attention grabbing load carriers, we ran a poll asking you to decide what is the greatest van to hit our TV or film screens of all time.
These vans may not be flashy, they might not even be real, but they've earned a place in the hearts of viewers around the world thanks to their memorable roles in popular fiction. All of these vans have character and to many of you, characters are exactly what they became.
Without further ado, here are the greatest TV and film vans as voted by you, in reverse order...
7th: Wolfmobile - Teenwolf
Despite having a relatively small budget of less than £1million, Teenwolf enjoyed huge commercial success and even spawned a TV spin-off series. The 1985 film starred Michael J. Fox as, unsurprisingly, a teen wolf. A key scene of the film saw the main character dancing and doing backflips on the Wolfmobile, a converted US-style delivery van. The results of this poll won't have Teenwolf fans dancing, however, as the Wolfmobile comes in dead last.
6th: Fleetwood Bounder RV - Breaking Bad
Breaking Bad may have been an award-winning phenomenon which grew a massive and loyal fanbase but the vehicles that featured were deliberately woeful. A Pontiac Aztek was the car of choice for the main character, Walter White. But thanks to the show's widespread success, Azteks have actually gained a cult following.
• Best big panel vans to buy 2019
It was inside the humble Fleetwood Bounder RV, however, where the show's plot developed and gradually became darker. Okay, so it may be a motorhome and not technically a van, but considering Breaking Bad's giant fanbase, it's a surprise to see the Bounder rank so low on our poll.
5th: Ford Econoline 'Mutts Cutts' van - Dumb and Dumber
Clinching fifth spot is the 'Mutts Cutts' van from the 1994 comedy film, Dumb and Dumber. While the heavily modified Ford Econoline probably breaks hundreds of road rules thanks to its tongue, nose and fur clad exterior, it also became an unforgettable part of the film. The mobile dog cleaning van is questionably swapped for a minibike by the main characters, but eventually makes a return in the 2014 sequel - Dumb and Dumber To.
4th: Postman Pat's van - Postman Pat
While Postman Pat's van may not technically be real, for 8 per cent of voters the little red van was real enough to get their vote. The van itself is based on a 1980 Lambretta Voiturette, but the engine noise is recorded from a 1922 Morris Cowley 'Bullnose'. While the ingredients to create Postman Pat's van may have been obscure, the van pootled into the mainstream of children's TV and is still going strong on the streets of Greendale today.
3rd: The Mystery Machine - Scooby Doo
Like most vans on our list, the Mystery Machine was an integral part of the storyline - in this case, the storylines of the Scooby Doo cartoons.
Partnership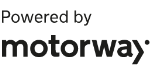 Need to sell your car?
Find your best offer from over 5,000+ dealers. It's that easy.
Capturing hearts, minds and bad guys since 1969 (hence the psychedelic colours and flower power imagery), the Mystery Machine became real in 2002 when the first Scooby Doo film was made. Based on a 1972 Ford Econoline, the movie van was painted in the customary green, orange a blue and helped introduce the Mystery Machine to a wider audience. The Mystery Machine has been at the forefront of one of the most popular kid's cartoons for 50 years now and perhaps thanks to this longevity, it earns a solid third place.
2nd: GMC Vandura - The A-Team
You can already hear the theme music can't you? The 1983 GMC Vandura comes a close second here and rightfully so. An iconic van which has spawned countless replica tributes, the 'A-Team van' had a starring role in one of the most popular action series of all time.
The red stripe, red accents, and blacked out windows and trim suggest some sportiness but in reality the 6.2-litre diesel V8 was dreadfully slow. The lack of speed didn't dent the A-Team van's image however as it became one of the first truly cool vans in history.
1st: Reliant Regal Supervan - Only Fools and Horses
Despite being recognisable enough to come in first in our poll, the three-wheeled van is often misidentified as a Reliant Robin. The name 'Supervan' may be a bit optimistic on Reliant's part but its tiny load capacity and funny looks were a perfect fit for its comedic role as the Trotter family's transport of choice in the Only Fools and Horses comedy series.
With the important role of taking Del Boy's dubiously-sourced goods to market, the Supervan may never have been particularly cool but with 36 per cent of the vote, it's your winner as the greatest TV or movie van ever to grace our screens.
Which van would get your vote? Tell us in the comments or find out what the best ever movie cars are here...