Auto Express' used car Christmas list
Here's the Auto Express team's classic car wish list - and what they should know before buying
Mini Cooper
For Christmas this year, I'd like one of the original Minis. What is your preferred model and will it be trouble-free? - From Johnny Burn
Price: from £10,000
Well, the pick of the line-up would be a Mk2 Mini Cooper. Built between 1967 and 1970, this model has all the charm and looks of the original Mini, but is less of a risk as the majority of the Mk1's issues had been ironed out.
Still, Mini ownership isn't exactly plain sailing, and there are plenty of things to look out for if you want to keep your classic car running. Rust is the biggest threat to this particular model, so it would be ideal if you could store it somewhere it won't get wet.
Listen out for a crunch in the gears, too, as this may mean that the gearbox needs a rebuild or even replacing altogether.
Chevrolet Chevelle SS
I've always loved American muscle cars, so top of my list is the 1969 Chevrolet Chevelle SS. Will the reindeer have any problems bringing one over from the US, or is it easier for you to find one here? -From Dean Gibson
Price: from £20,450
While there are some cars already in the UK, the best examples do seem to still be in the US. This means that along with sorting the shipping – a container can cost over £5,000 – there are still taxes, VAT and customs duty to pay for.
Despite this, it can sometimes work out cheaper to bring a car over from the US than buy a pricey one in the UK. You'll also need to notify the Driver and Vehicle Licensing Agency (DVLA) about the import.
Citroen DS
As a huge fan of vintage French cars, I'd love nothing more than to find a gift-wrapped Citroen DS waiting for me come 25 December. Will I need a mechanic's qualification to ensure that it lives on? -From James Disdale
Price: from £3,495
Old cars always have their problems, but the Citroen DS is pretty good compared to other classics. However, it was quite advanced for its time and the suspension, steering and brakes all worked off of a hydro-pneumatic system.
While this made for a soft and pleasant drive, if it went wrong, it could be a major problem. Hearing a constant clicking noise might mean that it's worn, plus you need to change the fluids every two years.
Aston Martin Lagonda
I've been a good boy this year and would love to find a classic Aston Martin Lagonda on my drive on Christmas Day. Do you think you'll have any trouble finding one? -From Graham Hope
Price: from £19,700
It's hardly the most common of Aston Martin models available, as only 645 were originally built, but there are more than enough (around 20) examples that I can find and fit on to my sleigh.
• Aston Martin Lagonda is reborn
However, that small figure means most of the cars in good condition are left-hand drive. It may take me some time to find a decent one, too, as the bodies were prone to rot, while the wood and leather interior aged quickly and electric components can fail.
Jeep Cherokee
All I want for Christmas is a Jeep Cherokee 4.0-litre Limited. If your elves are able to find me one this year, what will I need to know about ownership? -From Steve Fowler
Partnership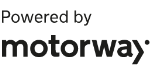 Need to sell your car?
Find your best offer from over 5,000+ dealers. It's that easy.
Price: from £795
It might be obvious, but the first thing to know about this car is that it's rather expensive to run due to the large engine and poor fuel economy.
You could always try to solve this by converting it to LPG, although you'll need to make sure that it's done by a reputable company. There are further issues to look out for – including front and rear diff and gearbox trouble. Also, ensure that the transfer box is OK so it can be changed to four-wheel drive.
Fiat 500
What are the chances that you might be able fit an original Fiat 500 down the chimney this year? It's only small, after all, but I've heard they're pricey...-From Jack Rix
Price: from £1,000
The original Fiat 500 is a true classic that sits alongside the Mini as a sixties design icon. However, that doesn't mean they are costly if you were on the hunt to buy one. In fact, you could get hold of a 500 in average condition for £4,000.
Even £1,000 is enough to get one, but it would need work. Like all old cars, one of the key issues to look for is rot, while you should try to locate problems with the suspension and oil leaks.
Porsche 993
I've loved the 993 Porsche 911 ever since I was young and was hoping that my wish to own one would come true this year. I am worried about mechanical problems, though...-From Richard Ingram
Price: from £17,500
Well, that is a rather lovely car, and it's easy to see why you have been an admirer for such a long time. There are plenty of them available, too, but you're right to be worried about mechanical problems as there are several to look out for on this Porsche.
From aesthetic issues such as rusting windscreens to worn suspension, this model will need love over time. You'll also have to check the spoiler curtain for tears, engine mounts for wear and other parts for corrosion.
BMW M1
It might be difficult to find, but if there's any chance you could rustle up a BMW M1 for me, I'll be good for all of 2015!-From James Batchelor
Price: from £320,000
You're certainly correct about it being difficult to find. In fact, my search only came up with three M1s. However, as BMW made just 399 road versions of the car, it was always going to be difficult to find as they got older and became more collectable.
• BMW i8 vs BMW M1 track battle
Not only is the M1 great looking and fun to drive, but it's generally pretty reliable despite its age, too. It will need the same love and affection as all old cars, though, so it's probably best to keep it off the damp and salt-ridden roads of the UK in winter.