Best cheap, fuel efficient used cars
Here are some of the most fuel-efficient cars on the market that can be bought used for less than half their list price
When it comes to buying your next car, fuel efficiency will most likely be one of the most important factors to consider. After all, not only does a more frugal car do less damage to the environment over its lifetime but its low emissions can save you big money in road tax bills, too.
If you can't quite stretch to a new car, like the ones seen in our Best low emissions green cars or most economical cars lists, there are plenty of used car options on the market. Don't think just because these cars efficient and by default have small engines that they're not fun to drive. The Ford Fiesta we found may only have a 1.0-litre, but it's a punchy turbo with 99bhp and proves you don't have to trade excitement for efficiency.
It's not just combustion engine cars to make this list either, we looked at every power option in the quest to save fuel - the fully-electric Renault ZOE looks like a steal on the used car market and still offers enough range for most journeys.
So, for those looking for the ultimate in thrifty motoring, look no further. Take a look at 10 used cars that offer the best mix of bargain price and fuel efficient driving...
Suzuki Swift
We found: 1.2 SZ4 (2013/63-reg, 40k miles)Price new: £13,884  Now: £2,995Engine: 1.2-litre 4cyl, 93bhp  Economy: 56.5mpgCO2: 116g/km  Euro NCAP: 5 stars (2010)
Don't overlook the Suzuki Swift in a sea of VW Polos and Ford Fiestas on the used market. The Suzuki is reliable, good value and above all, fun to drive.
The Swift can reach 56.5mpg on a combined cycle, deeply impressive for a petrol engine although the 1.2-petrol could be a bit more exciting – while it's revvy, it feels gutless next to modern turbos. The Swift is lightweight, helping with not only the efficiency but handling too.
It's drab inside, but when you consider that you can pick up a well-specced, 40,000-mile 2013 SZ4 for less than £3,000, that's easily forgiven. And you'll be having too much fun to notice the Swift's plasticky dashboard.
SEAT Mii
We found: 1.0 60 SE 5dr (2013/13-reg, 75k miles)Price new: £9,815   Now: £3,290Engine: 1.0-litre 3cyl, 59bhp  Economy: 62.8mpgCO2: 105g/km  Euro NCAP: 5 stars (2011)
Along with its VW up! and Skoda Citigo sister models, the SEAT Mii hit the city car scene seven years ago. With its clever packaging and peppy but efficient engines, it's a great, modern choice for those after a (relatively) good level of space in a compact package for not much money.
We've picked the stylish SEAT for its lower residuals. Also, the 59bhp 1.0-litre engine offers the same torque as the more powerful 74bhp unit, and this gives the pace and maturity for which the Mii is known. Go for five doors for easier access and SE spec for decent kit.
Peugeot 208
We found: 1.6 BlueHDi Active (2016/66-reg, 60k)Price new: £15,515Now: £6,000Engine: 1.6-litre 4cyl, 74bhpEconomy: 80.7mpgCO2: 90g/kmEuro NCAP: 5 stars (2012)
When the 1.6-litre BlueHDi was launched in 2015 as part of the 208's mid-life facelift, it delivered the lowest official emissions of any non-hybrid combustion-engined car. Now that depreciation has taken hold, the 208 BlueHDi Active makes an attractive purchase for cost-conscious buyers.
Partnership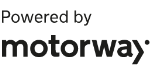 Need to sell your car?
Find your best offer from over 5,000+ dealers. It's that easy.
The engine sounds a bit rough, and you'll struggle to reach Peugeot's claimed 80.7mpg. Yet the 208 is reasonably refined for a supermini, and its soft suspension makes it a comfortable companion.
Ford Fiesta
We found: 1.0 T 100 Zetec 5dr (2017/17-reg, 30k miles)Price new: £15,395Now: £7,150Engine: 1.0-litre 3cyl, 99bhpEconomy: 65.7mpgCO2: 99g/kmEuro NCAP: 5 stars (2012)
The latest, seventh-generation Ford Fiesta has been on Britain's roads for a while now, but the Mk6 car still holds its own as a fantastic supermini. It's made even better by the number of hugely affordable examples you'll easily find in the classifieds. Remember, right up until it was replaced two years ago, this was still comfortably Britain's top-selling car and one of the class leaders. The current model continues the trend.
We've picked out a late Mk6 five-door in mid-spec Zetec trim, equipped with Ford's EcoBoost three-cylinder petrol turbo, as the one to go for. The 99bhp EcoBoost unit is still in use in the newer Fiesta, and it's one of our favourite small engines, thanks to its peppy character and smooth power delivery. It teams up nicely with the Fiesta's excellent ride and handling characteristics, and few, if any, small cars are better to drive.
Topped with a fairly practical luggage space and inoffensive, if slightly ageing, cabin design, the Mk6 Fiesta is a sweet, small and relatively recent package. It's also superb to drive –
both in terms of enjoyment and comfort – and a bargain at just over seven grand.
Vauxhall Insignia
We found: Sports Tourer 2.0 CTDi Design (2016/65, 69k)Price new: £20,634Now: £6,995Engine: 2.0-litre 4cyl, 138bhpEconomy: 72.4mpgCO2: 104g/kmEuro NCAP: 5 stars (2009)
On replacing the Vectra Estate in 2008, the Vauxhall Insignia Sports Tourer – now in its second generation – reflected a more aspirational Vauxhall brand. The original model was a much better car than its predecessor, and we're looking at 2013-on facelifted models with a 138bhp diesel.
The original car was one of the class's most practical offerings at launch; it has a 540-litre boot with the seats in place, expanding to 1,530 litres when they're folded flat.
Toyota Prius
We found: 1.8 T3 (2012/12-reg, 82k miles)Price new: £21,055Now: £7,650Engine: 1.8-litre 4cyl hybrid, 134bhpEconomy: 72.4mpgCO2: 89g/kmEuro NCAP: 5 stars (2009)
Hypermilers and minicabbers rejoice: the previous-generation Prius has recently dropped into the realm of affordability. It isn't the most inspiring car to drive, but the prospect of good economy and low emissions makes it an attractive purchase for city dwellers.
The Prius has used the same basic hybrid system since 1998, so reliability shouldn't be an issue. Post-2012 models also benefit from a range of kit and quality upgrades, with a central touchscreen fitted as standard and increased structural rigidity. But it's the claimed efficiency of around 70mpg that's the big draw here.
Renault ZOE
We found: Dynamique Nav (battery lease, 2016/66-reg, 9k miles)Price new: £20,445  Now: £8,675Engine: Electric motor, 65kW  Range: 149 milesCO2: 0g/km  Euro NCAP: 5 stars (2009)
Taking your first step into EV ownership needn't be expensive, especially when you can buy a lightly used Renault ZOE for half its original price after just over three years. There is a small catch: monthly battery lease payments. These usually come in at around £60 on a lower-mileage plan. However, it's worth remembering that you won't need to spend much on fuel – a full battery charge costs around £3.
• Best electric cars to buy now 
If you do most of your motoring in an urban environment, the ZOE makes a great deal of sense; simply charge up overnight and enjoy 100 miles or so of real-world range. It's an accessible first EV that feels a lot like a conventional hatchback from behind the wheel. 
If you're looking for something more fun, why not check out our best cheap convertibles list for some open-top thrills? Or, if you want to make money, rather than just save it, we put together a list of 10 future classic cars that could potentially make you money.