BMW 4 Series range gets new, more efficient engines
BMW's 4 Series range gets the same updates as the 2015 3 Series, with new flagship 440i petrol engine added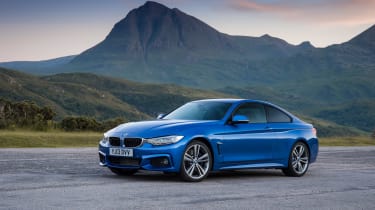 BMW has revealed that its 4 Series coupe, convertible and Gran Coupe 4-door models will get updates to the engine range in the Spring. The changes are similar to the 2015 revisions introduced on the 3 Series and see the 4 Series gain a new '440i' flagship engine designation.
The new model replaces the old 435i, with a 3.0-litre TwinPower turbo engine making 322bhp and 450Nm of torque. That's 20bhp and 50Nm more than the 435i and while official UK economy and emissions figures are yet to be released, they are set to be reduced by 12 per cent compared to the old car.
The new 440i can sprint from 0-62mph in five seconds flat, down from the 435i's 5.4s effort, while the Gran Coupe and Convertible do the sprint in 5.1 and 5.4s respectively.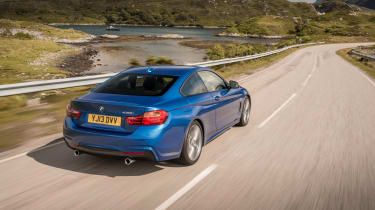 Below the newcomer will be the 430i, replacing the 428i, with a 2.0-litre four-cylinder unit making 249bhp and 350Nm of torque. With the autobox, it does the 0-62mph sprint in 5.8 seconds, while the Gran Coupe is a tenth slower and the cabrio is half a second slower.
A new addition to the 4 Series diesel range is the 425d. The four-cylinder unit produces 221bhp and 450Nm of torque, and completes to 0-62mph dash in 6.1 seconds with the autobox. When the 2015 4 Series launches, the same engine will be added to the 3-Series too.
Prices and specs for the revised BMW 4 Series range will be released nearer its spring release, but expect only incremental price increases.
Read all our BMW car reviews here...