Watchdog: Two-month wait for door handle
Peter Matthews ordered a door handle for his BMW in November. He waited months for it to arrive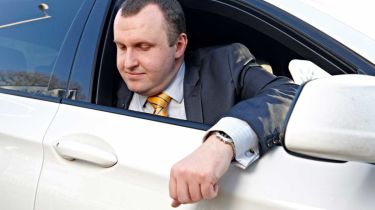 When you buy a car from a premium marque, you expect the build quality to be almost as good as if it were hand-crafted. And given the time it's taken BMW to supply a replacement driver's side door handle for reader Peter Matthews' 2011 5 Series, we assumed it was being carved by hand at the Munich factory.
An order was placed for the part on 15 November last year. By mid-January, there was still no sign of it. What's more, nobody at BMW was able to give Peter, from Sutton Coldfield, West Midlands, an idea of when he could expect to get the part, nor why it had already taken two months.
"BMW is supposed to be the largest manufacturer of premium vehicles in the world," said an incredulous Peter. "How can it take two months to get such a basic part?" Even more galling, Peter put in some calls to rival premium brands, posing as a customer and asking how long it would take each to supply a handle. All of them said it would take a matter of days.
"The guy I spoke to at Lexus said that, as they had to order the part from Japan, it would take 48 hours," Peter told us. "But then he said as it was Christmas, and a little quieter than usual, they might be able to do it in 24 hours. Unbelievable!"
A BMW spokeswoman told us that, typically, a 5 Series owner should expect to only wait for around 48 hours for a new door handle. And the reason why Peter had faced such a lengthy delay? "The initial order got lost in the system, and this wasn't picked up until December," she confessed. "This is much longer than expected should an order fall off the dealer's system." She added that the part had now been sent out to Peter's dealer.
We asked the spokeswoman how BMW intended to make amends for its shoddy service. "Customer services have not yet discussed compensation with Mr Matthews," was all she was prepared to say.
The problem An absurdly long wait for a door handle. Peter was at his wit's end after being without his 5 Series for two months while BMW tried to find one for him.
BMW response BMW admitted it had lost the order. It did eventually provide Peter with a courtesy car, but hasn't offered any compensation for his lost time.
Legal advice Peter could have tried to reject the car, but there's no guarantee of success. Motor Codes can intervene with makers to get deliveries prioritised. It can also help to secure a courtesy car if one hasn't been provided.
Our verdict Buy a premium car, and you expect quality service. You deserve it, too. BMW messed up, which can happen from time to time, but doesn't seem too keen to make amends – and that's particularly disappointing.
Do you have a motoring problem that needs investigating? We're here to help… E-mail mail@autoexpress.co.uk or Tweet us @AutoExpress.