BMW's front-wheel-drive revolution: 6 new models by 2017
Here's how BMW is using the new UKL1 MINI platform to deliver 6 new front-wheel-drive BMW-badged cars by 2017
BMW is planning a range of new front-wheel-drive models based on the company's new UKL1 platform - currently being rolled out in the new range of MINI models.
A total of eight new models are set to arrive from MINI using the platform, while parent company BMW is plotting six models of its own over the next few years. All cars underpinned by the UKL1 platform will be front-wheel-drive and offered with three-cylinder turbocharged engines.
The first BMW model underpinned by UKL1 is the recently-released 2 Series Active Tourer compact MPV. This is due to be followed by a seven-seat version within the next year. BMW is then looking to expand its compact SUV and crossover offerings, with a new X1 and niche-busting X2 coupe crossover which will also be available with xDrive four-wheel-drive.
Later, in 2017, a small BMW Z2 roadster is planned, along with a replacement for the current 1 Series hatch. The switch from rear-wheel-drive to front-wheel-drive will be a big thing for BMW purists, but BMW is confident most drivers won't be able to notice the switch. The new 1 Series is expected to grow in size from the current model, with the wheelbase stretched even further than the 2,567mm of the five-door MINI.
Six FWD BMWs by 2017
BMW 2 Series Active Tourer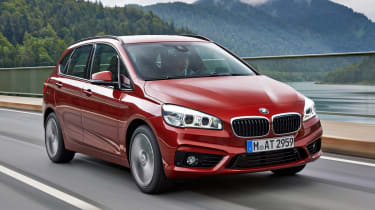 On sale: Now
BMW 2 Series Active Tourer 7-seater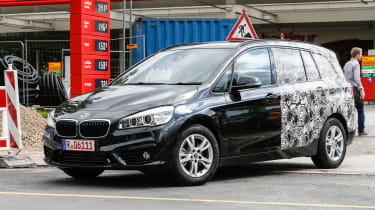 On sale: Mid 2015
BMW X1
On sale: Late 2015
BMW X2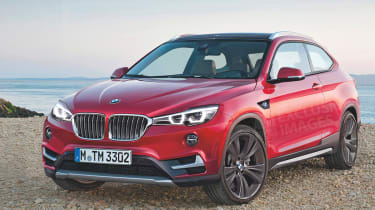 On sale: Mid 2016
BMW Z2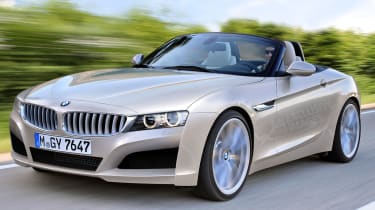 On sale: 2017
BMW 1 Series (three- and five-door)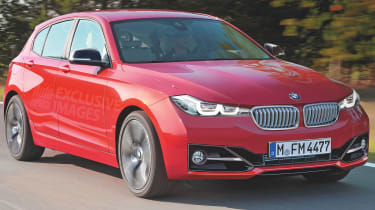 On sale: 2017
Click here to see more details of MINI's plans for a range of new models...