Glass cleaner mini test
We test two glass cleaners to find out which is best at cleaning smear marks and dirt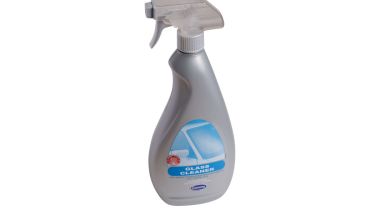 We've all used our hands to shift that last bit of condensation from the windscreen as we pull off our drive on a cold autumn morning – and left greasy marks all over the glass. To remove these properly, you'll need a dedicated glass cleaner, and these products can be used on the outside of the screen as well as the inside.
Online specialist Mark V has launched a new spray-on cleaner, called Window Sheen. We put it through its paces against our reigning champion – Comma Glass Cleaner – testing both products' ability to clean smear marks, dirt and condensation from the inside of our test car.
We divided our screen in two and applied each cleaner according to the instructions, noting how much we needed to use to get an idea of value for money. Then we wiped each section with a cloth, to see how much dirt was shifted.
Window Sheen cleans well, but diluting it is a bit of a pain. The Comma comes ready diluted, works superbly and is better value, as you get a bigger bottle for less.