'The comparatively tiny lone wolf that is Suzuki is doing nicely'
Mike Rutherford examines the profits of top vehicle manufacturers, and thinks the future is looking bleak for Mazda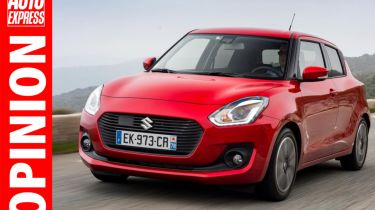 Ever thought about how much richer the world's top vehicle makers became last year at the expense of their humble customers? In view of the fact that Apple revelled in heinously high annual profits of $45.7billion (£35.5billion), while the greedy Industrial & Commercial Bank of China wasn't too far behind on $41.9bn (£32.5bn), Toyota, the highest-ranked car maker, was a comparative pauper with profits of $16.9bn (£13.1bn).
It's a tad surprising that the modest and at times frosty Renault-Nissan 'partnership' was the motor industry's runner-up last year with a $9.8bn (£7.6bn) profit. Even more shocking is that the Daimler (i.e. Mercedes) empire and General Motors made near-identical profits – $9.4bn apiece.
• Most expensive cars ever sold at auction
The BMW-MINI outfit ($7.9bn) nudged out the Seoul sisterhood of Hyundai-Kia ($7.0bn), thereby demoting the troubled VW Group to seventh place with $5.9bn, which is worryingly low for a multi-marque corporation of this magnitude.
Even the single brand that is Honda enjoyed almost as much profit ($5.7bn) last year – and that's after it blew huge sums on its long-running F1 comedy series. The top Chinese money-maker is rising star SAIC ($4.8bn), and that fact is particularly painful for freefalling Ford, whose profits plummeted to $4.6bn last year.
The new Dongfeng-Peugeot family has got off to a steady start with $3.3bn – not bad considering the financial woes on the French side a while back! And the comparatively tiny lone wolf that is Suzuki is doing nicely with a small workforce and wage bill, but a profit of $1.5bn – up more than 50 per cent on 12 months ago. Beijing Automotive Group ($1.3bn) and TATA Motors ($1.1bn) are hanging in there and surely the only way is up for this pair and their home nations, China and India.
But Mazda looks increasingly shaky to me, with a near-total reliance on internal combustion engines that are facing bans in the not-too-distant future, plus a (declining) annual profit of just $866m. Is it time for Toyota to spend a few of its billions acquiring Mazda, developing its fun/sporty side, then neatly slotting the brand in below Lexus, but above Daihatsu? Mazda is in danger because of an approach that's too small-time and blinkered. Its thinking, R&D spend and vision needs to be bigger, better, wider – thus the need for a Toyota-funded rescue.
Do you think Mazda's days are numbered? Let us know in the comments below...