EU rules could cause another emissions scandal, lawyers warn
Law group ClientEarth says EU rules that let carmakers hide pollution control systems could a repeat of 'Dieselgate'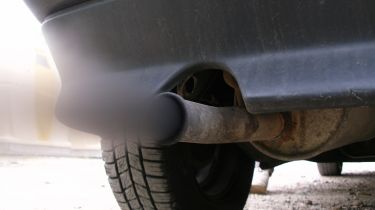 New EU rules that allow car manufacturers to keep pollution control systems a secret from the public risk another emissions scandal, according to environmental lawyers.
The law group ClientEarth, who previously took the UK Government to court over failing to introduce tough enough emissions caps, has said that systems which legally cut emissions controls under certain conditions shouldn't be kept a secret from owners.
• Latest on the VW emissions scandal
Despite a new set of tougher lab and real world emissions tests introduced in September this year, the new EU rules still allow manufacturers to turn down emissions control systems under certain temperatures to protect the engines from excessive wear.
The legal organisation is challenging the EU Commission to force car manufacturers to have to explain to owners how this affects real world emissions.
ClientEarth says the public "will be in the dark" about the excess pollution caused by their cars unless manufacturers are forced to disclose how their cut-off systems operate and the amount of pollution they cause.
ClientEarth CEO James Thornton said: "The Dieselgate scandal showed us we couldn't rely on these national approval authorities to protect the public and how damaging secretive behaviour by car manufacturers over emissions can be.
"The illegal levels of air pollution in towns and cities across this country are down in large part to diesel vehicles. A cosy stitch-up between manufacturers and the authorities will do nothing to reassure the public that the industry has learned its lesson after Dieselgate."
Should manufacturers be forced to explain how their systems affect emissions? Give us your view in the comments area...