Drivers want motorway pubs banned
Survey finds motorway pubs unpopular with drivers, who'd rather see big-name supermarkets set up shop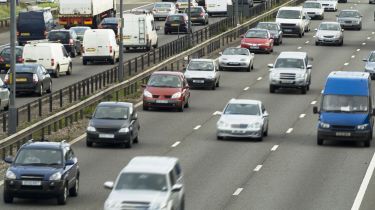 Motorway pubs would seem to provide anything but a welcome break, with drivers saying they're the one thing they'd most like to see banned from the UK's 2,000-mile motorway network.
Instead, motorists would rather find a big-name supermarket such as Sainsbury's or Tesco setting up shop.
• Most drivers think UK motorways are getting worse
The results, which come from a survey of over a thousand drivers, found 40 per cent want to see pubs banned from motorways, with 35 per cent saying they'd outlaw billboard advertising and 16 per cent saying they'd like to see and end to fast food outlets by motorways.
Other M-road bugbears included overpriced petrol stations, HGV drivers on Sundays, speed cameras, caravans and lane hogs.
Online car service provider Servicing Stop carried out the poll, which called on people to list the things they'd most like to see banned from motorways, also asking respondents to detail what they'd like to see more of.
Supermarkets topped the list of desirable features, with 56 per cent saying they'd welcome the presence of a Tesco, Sainsbury's or equivalent. And shopping would seem to be a big demand for drivers, as 25 per cent said they'd like to see retail outlets such as IKEA help break up long motorway journeys.
A greater number of petrol stations was considered desirable by 11 per cent of those responding, with the remaining seven per cent calling for attractions such as picnic areas, independent shops, EV charging points and hotels with hourly rates. Many of those polled said they felt motorway service stations in France and Germany provided an ideal model for the UK thanks to their picnic areas, benches and green spaces.
There are currently around 95 motorway services in the UK, and the first pub to open on one was the Hope and Champion, which has been serving customers coming off the M40 at junction 2 since 2014.
Is it a good idea to ban pubs from motorway locations? Have your say below...