Buyers sold ex-rental or company cars without warning to get compensation?
Drivers who unwittingly bought an ex-fleet or rental car may be entitled to damages following an Advertising Standards Authority ruling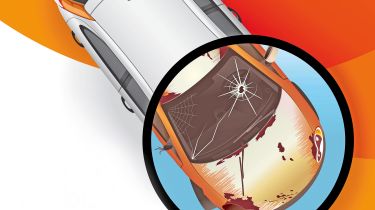 Motorists who have unknowingly bought ex-fleet, ex-business or ex-rental vehicles from used-approved dealers through misleading advertisement could be entitled to anywhere between 25 to 100 per cent of the purchase price back in compensation, leading lawyers have told Auto Express. 
Damon Parker, head of litigation at law firm Harcus Sinclair said a recent ruling by the Advertising Standards Authority (ASA) now means owners have a "viable case" against used-approved dealers that failed to inform them the car they bought was once used by fleets, rental companies or for business use. 
In October this year, the Advertising Standards Authority ruled on behalf of Auto Express reader Ashley Rumbold who complained about two advertisements on Alfa Romeo's used-approved website. The cars were advertised as having one previous owner, but it was later discovered both were ex-fleet vehicles.
• Ex-rental cars for sale with histories 'hidden' by dealers
The ASA said: "If a dealer knew that a vehicle was ex-fleet because it had previously been used for business purposes, then that was material information likely to influence a customer's transactional decision."
The ruling required the used approved dealer and Fiat  Chrysler Automobiles, the parent group of Alfa Romeo, to ensure future ads do not omit misleading material. A Fiat Chrysler Automobiles spokesman told Auto Express it has already introduced interim measures to inform buyers cars on the company's used-approved site may be former fleet vehicles. He added: "In the long term, there will be a change to our online systems so that individual vehicle pages will enable the retailer to flag the status of each vehicle advertised for sale."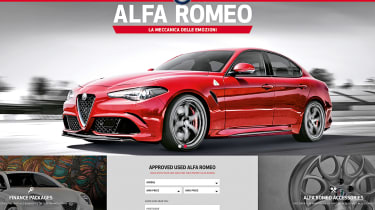 An ASA spokesman said the organisation is now communicating the message to the rest of the automotive industry: "We are telling advertisers that they must include information that they do not currently always include: specifically, if a car is ex-fleet or ex-hire or similar. We are telling them they need to change that aspect of their advertising. If they need to put in place new functionality on their websites to achieve that then they will need to do so."
• Buying a used car: your complete guide
However, the ruling also means that used-approved dealers could be liable to pay refunds to owners who've bought ex-fleet or rental cars advertised as being privately owned. Parker said: "The ruling confirms our position that this is a viable claim for people who find themselves misled by dealers."
The practice of omitting ownership details is in violation of the Consumer Protection from Unfair Trading Regulations 2008. Parker said: "An interesting feature of the Regulations is that, where it is impossible to quantify the difference in value  [between the market price for a privately owned car and an ex-fleet, business or hire vehicle] damages are then calculated as a percentage of the purchase price." 
The percentages vary between 25 and 100 per cent, depending on how severe an omission was made, and how much difference the information would have made to the sale price.
Partnership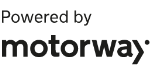 Need to sell your car?
Find your best offer from over 5,000+ dealers. It's that easy.
However, an industry-wide litigation suit is difficult, according to Parker. "It's difficult to put a number on how many people have been affected by this, so we will have to look on a case-by-case basis."
Auto Express reader Ashley Rumbold has started a campaign (www.usedcarscandal.co.uk) where drivers who know they've been sold a vehicle that was falsely advertised can find out more. 
Have you ever bought an ex-fleet used car? Let us know your experience below...