'At Britain's biggest-selling weekly car mag, a new year is time for reinvention'
Graham Hope explains the improvements coming to Auto Express in 2018, and looks ahead to an exciting 12 months for new cars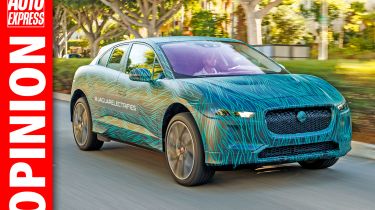 The dawn of a new year is traditionally a time to look forward, and that's what we're doing this week as we preview some of the most exciting new cars coming in the next 12 months.
Another vintage year is in store, and it's especially encouraging to see British companies at the forefront of innovation; the new plug-in Range Rover, Aston's Vantage and Jaguar's I-Pace are guaranteed to be among 2018's highlights.
Of course, a new year is also a time for reinvention, and I'm pleased tell you we've introduced some improvements as we continue to innovate based on what you tell us. Firstly, we're following the trend set by the car industry by downsizing slightly; we're moving to a more compact A4 size that our research tells us is more convenient for readers.
We've also taken the opportunity to refresh the look of our pages, while evolving all the fantastic car content we know you love that makes us Britain's biggest-selling weekly car magazine by a considerable margin.
Finally – and again in response to reader research – we are fine-tuning our rating system by including half stars for the first time on all our drives and tests (and product tests). This will allow us more flexibility in our verdicts, and additional scope for differentiation in a market where we find cars are increasingly closely matched.
You can be 100 per cent sure, now, that when a car achieves a coveted Auto Express five-star rating, it genuinely is the cream of the crop.
As always, we'd love to hear what you think of the changes; please do contact me through the usual channels to let us know your opinion.
All that remains is for me to wish you and yours a happy and healthy 2018. This is a golden era for cars, and we hope you'll enjoy the ride with us.
Which cars do you think will dominate the headlines in 2018? Let us know what you think in the comments!