UK electric and plug-in hybrid car sales hit record levels
EV and PHEV sales rose by 27 per cent in 2017 compared to previous year, as demand in south west England more than doubles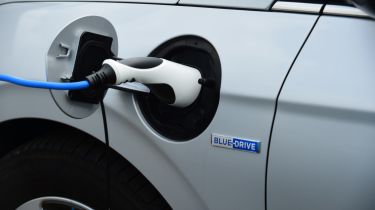 Sales of fully-electric (EV) and plug-in hybrid (PHEV) cars reached record levels last year, with over 46,522 vehicles sold in 2017, up from 36,535 in 2016.
And while London continues to be the biggest regional market for EVs and PHEVs with 9,274 plug-in vehicles (comprised of EVs and PHEVs) bought in the capital last year, the south west of England topped the tables for increased demand, with 140.5 per cent more plug-in cars sold in 2017 compared to the 2016.
Scotland also experienced a surge of plug-in sales, with 2,292 PHEV and EV cars sold there in 2017, up 69.5 per cent on 2016 – possibly reflecting the fact that despite having around six per cent of plug in cars, Scots benefit from having access to 15 per cent of all rapid chargers in the UK.
The surge in plug-in sales will be welcome news to the UK car industry, which last week reported sales in 2017 were down 5.7 per cent year-on-year. 
Go Ultra Low, the organisation behind this latest analysis, estimates if current growth trends continue, the number of pure EVs on the roads could reach 60,000 in 2018.
Poppy Welch from Go Ultra Low, said: "2017 was a stellar year for electric vehicle registrations with strong growth of 27 per cent, demonstrating the massive consumer appetite for 100% electric and plug-in hybrid cars.
"There are already more than 130,000 electric vehicles on UK roads, a figure that could pass 190,000 this year as new models come to market and consumers reap the cost saving benefits of electric driving."
How long will it be before plug-in car sales overtake those of conventional cars? Give us your best guess in the comments...