'Aero software can tell you straight away if a radical idea can work'
As aerodynamic design moves away from the wind tunnel, ex-BMW design chief Chris Bangle explains the benefits of simulation software
In the last few decades aerodynamics have played a central role in car design, as manufacturers look to improve efficiency, high-speed stability and refinement.
The traditional approach in the 20th century was to create models by hand and place them in large wind tunnels to see how the shape reacted to air passing over it. It was a tiresome process of trial and error, and the battles between designers and engineers often resulted in designs being watered-down or scrapped altogether.
Now, though, technology has made it easier and cheaper to get a design from the drawing board to the car showroom in a relatively short time. One company playing an active role in this is Exa, a US technology firm that specialises in advanced simulation software, and works with carmakers such as Jaguar and Tesla. We spoke to Exa's CEO Steve Remondi and designer Chris Bangle about how car design has evolved in a changing marketplace.
Bangle is most noted for his 17-year stint as BMW's head of design, where he oversaw the styling of some of the most radical, and often controversial, models in the brand's history. He left the industry in 2009, but together with his self-appointed team he is looking to re-enter the automotive scene.
"After I left BMW, I had a number of occasions to go to Exa with advanced projects that were really weird – it was radical stuff," Bangle claims.
"Recently when we began getting serious about launching a production vehicle we were designing, I asked them to do the aero calculations. We are just finishing the first phase of the exterior now".
Exa's simulation software can create impressively detailed 3D models of new cars, and perform animated demonstrations of how airflow interacts with the body. It can calculate the car's aerodynamic efficiency, highlight ways of reducing wind noise, and even show how rainwater will pass over the bodywork at speed. Exa is also able to look at thermal management, measuring how the car's vents and grilles direct airflow. And all this can be done before a physical model has been created.
The systems can also add in variables that you wouldn't be able to in a wind tunnel, as Remondi elaborates: "You don't want to design these cars purely for the wind tunnel – driving in perfectly still air with no wind direction changes and no other vehicles around you. We can do repeatable tests on traffic air turbulence and the effect it has on the car's body".
This process saves lots of time for designers, who would ordinarily have to craft several – often life-size – clay models to get a vision of the vehicle's shape. "You only get about an inch of clay on a model," Remondi explains. "So if you want to know more about the shape beyond that inch, you need software. You can also interact with the virtual model in far more ways than you can with a clay model."
Partnership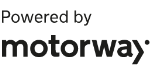 Need to sell your car?
Find your best offer from over 5,000+ dealers. It's that easy.
Bangle also points out that using such software in the early stages of the design process eases time pressures. "It would be very hard to meet the life cycle time constraints of new models if you had to do it all in a wind tunnel. You would really struggle. Every car, every surface, every millimetre would be worked on to get to the right perspective but also the right functional performance".
Some believe that using such software stifles the design team's creativity, but the reality is quite the opposite, according to Remondi.
"The more creative the ideas, the less you can draw from experience. This software can tell you straight away if a more radical idea can realistically work, before you've wasted lots of time and effort on it. Trying to understand functional performance is critical, but trying to make sure that it's fast and accurate and doesn't stifle creativity is also vital."
This technology, as well as advances in metal pressing, allowed Bangle to create his complex "flame surfacing" designs that marked out BMWs in the 2000s.
How will car design adapt to future changes?
It's often the case nowadays where a new model is launched and then criticised by the press and public alike for looking too similar to existing cars. It's claimed that the demands of aero play a big role in this, as all carmakers will want to have the most efficient shape. Remondi reckons this "absolutely shouldn't be the case".
"I have heard designers state the same thing. What I say to that is: look at nature, aero efficient flying birds, there's a lot of different designs that nature creates."
"There are traditional approaches where you copy everybody else, when people make a more efficient car like Tesla, or the [Toyota] Prius, you can copy those design elements, and that seems to be what we're seeing rather than people taking different approaches towards packaging and design."
Nevertheless, the drag coefficients of new models have dramatically dropped over the last two decades, thanks in part to software such as Exa's. But the challenges in the future will be just as great, as manufacturers look to integrate autonomous driving systems into their cars.
"The priorities are different," Bangle claims. "The biggest things you're dealing with autonomy at a Level 3 or Level 4 point is keeping sensors clean in snow, rain and dirt, which is where carefully planned body airflow comes in. It's also difficult to package the sensors in a way that they don't generate wind noise and impact on the comfort of the passengers."
Electric cars, on the other hand, can offer greater freedom to car designers because an electric motor is often far smaller than a combustion engine, and doesn't need to be placed at the front of the car. There's also less need for direct air cooling, so the traditional grille and bumper layout can be abandoned. Bangle reckons todays EV designs have the potential to be far more creative than they are.
"Nobody has been radical yet [with electric cars]. You can be, it enables you to be, but nobody has done anything truly radical yet. You've gotta start with your mind in another spot. Otherwise you're just going to cut and fit parts of the body to meet the space allowances and it all comes back exactly where it was. The best example of this is Tesla, where you've ended up with an EV that's doing its best to look like a normal car in that category without scaring anybody."