Motorways get 52 times more funding per mile than local roads
Figures reveal 4,300-mile strategic road network gets 52 times more funding mile-per-mile than remaining 188,000-mile-long network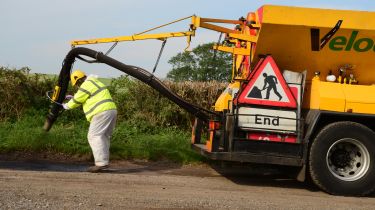 Local councils are calling for more funding for roads under their control, after an analysis revealed motorways and major A-roads are getting 52 times more funding on a mile-per-mile basis.
The Local Government Association (LGA), which represents 349 English councils, found the Government plans to spend £1.1million per mile to maintain the 4,300-mile-long strategic road network (SRN), while councils only get £21,000 per mile to maintain roads under their control.
That's despite councils being responsible for a £12billion repair bill for local roads, with potholes responsible for a significant proportion of those costs.
• How to claim pothole damage for you car
The strategic road network is a 4,300-mile-long collection of motorways and major A-roads, and falls under the control of the Government-owned Highways England. Local councils are responsible for the remaining 188,000 miles of English roads.
In light of the mile-per-mile funding disparity, the LGA is calling on the Government to set aside two pence per litre of existing fuel duty for local road maintenance, bringing in an extra £1billion a year.
Martin Tett from the LGA said there needs to be "long-term and consistent funding" for councils, so they could "embark on the widespread improvement of our roads that is desperately needed".
• Pothole related call-outs rise by 63 per cent
Tett added: "Very few journeys begin and end on a motorway or trunk road," before highlighting the pothole crisis facing English councils: "Councils are fixing a pothole every 19 seconds despite funding pressures. They want to do more but are trapped in an endless cycle of patching up our deteriorating network."
Responding to the findings, Jack Cousens, head of roads policy for the AA, said: "Residential streets are increasingly riddled with potholes and, even when they are filled, our roads look like patchwork quilts rather than the smooth highways we need to ensure safety for all road users.
"It is only right to start the long-term planning for how we fund upgrading and maintaining the local road network."
The Department for Transport (DfT) said it is investing £23billion in roads, and a spokesman claimed that money is making "a real difference" to road quality. The DfT cautioned, however, that "it is for these councils to manage their roads effectively and to identify where repairs should be undertaken".
Do you think more money should be spent on repairing local roads? Let us know below...