National Grid plans motorway network of superfast EV chargers
Plans would put 90 per cent of drivers within 50 miles of a charger capable of replenishing EV batteries in just five minutes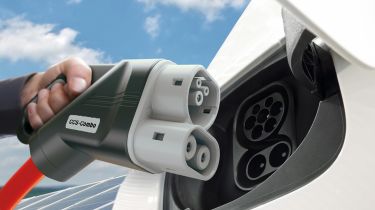 The National Grid plans to roll out a network of superfast electric vehicle (EV) chargers across Britain's motorway network, tapping directly into its transmission infrastructure to provide charging rates of up to 350kW.
The chargers would be capable of replenishing an EV's batteries in five to 12 minutes, and would also bring 90 per cent of drivers within 50 miles of a superfast charging station.
Engineers from the National Grid, which operates the country's electricity infrastructure, have mapped Britain's motorways, identifying 50 strategic sites where charging stations could be most effectively installed.
Such a network would not be cheap – the National Grid estimates it would cost between £500 million and £1 billion – but by utilising its own supply network and installing high-Wattage chargers, the company could significantly ease concerns relating to EV range anxiety.
Graeme Cooper, project director of electric vehicles for the National Grid, told the Financial Times: "It's about future-proofing the network so it has the capacity to charge cars as quickly and efficiently as possible. Range anxiety is listed at the top of [drivers'] reasons for not buying an electric car."
The present state of EV tech means the fastest rate of charging an electric car is currently around 120kW, but the recently-launched Ionity network (of which BMW, Mercedes, Ford and VW are members) plans to introduce chargers capable of up to 350kW.
Further future-proofing can be found in the forthcoming Porsche Mission E, which is said to be capable of charging at 350kW thanks to its 800V electrical system. The National Grid's superfast chargers would also be able to deliver slower rates of charge, however, meaning less advanced electric vehicles could also use them.
Read our guide to the UK's charging network…