New 2020 Porsche Taycan stuns Frankfurt with up to 750bhp
The new Porsche Taycan is the brand's first ever all-electric production car, and it arrives with two high-power 'Turbo' variants
The all-new Porsche Taycan, the first production ready all-electric car the German brand has produced in its near 90-year history, has made its debut at the 2019 Frankfurt Motor Show. The Taycan is a sleek four-door fastback underpinned by a bespoke, battery-electric platform, and it's aiming to dethrone the Tesla Model S Performance as the default choice for electric car buyers wanting something fast and fascinating. 
Porsche has confirmed three variants of the Taycan will be produced, outlining two so far - the Taycan Turbo and the Taycan Turbo S. Priced from £115,858.00 and £138,826 respectively, they're both positioned as high performance variants of the newcomer, with a lower powered, cheaper option taking a closer swing at the Model S soon.
• Porsche Taycan prototype review
The Taycan arrives on a brand new fully-electric platform known as J1, and will be built in new facilities at Porsche's Zuffenhausen home in Stuttgart. A six-billion euro investment, Porsche is targeting carbon-neutral production of the Taycan, powering the facilities required to produce it from renewable sources.
The platform is a flat skateboard electric architecture with two drive modules on Turbo and Turbo S models. The as yet unrevealed base Taycan will feature one electric motor powering the rear axle. Between the motors sits a battery module 93.4kWh in capacity. The entire system runs at 800 volts, something Porsche claims unlocks weight savings, consistent levels of performance and fast recharging. 
The drive units use permanent magnet synchronous motors, which like the 800-volt system, Porsche claims enables weight and space savings, while also delivering strong thermal efficiency. That's a key component to delivering what Porsche claims is the Taycan's party trick: the ability to reproduce maximum performance over and over, without the drivetrain beginning to fade due to heat. The front motor is single speed, while the rear motor is supported by a two-speed transmission. The lower gear is there for off the line acceleration, with a far longer second gear for cruising at speed. 
New 2020 Porsche Taycan: power and performance
Turbo models produce a maximum power output of 671bhp on overboost (with launch control enabled) and 850Nm torque. Leave the launch control function switched off, and 617bhp is the baseline power figure. 0-62mph is claimed in 3.2 seconds, while top speed is electronically limited to 161mph.
The flagship Turbo S turns up power to 750bhp on overboost and 1,050Nm torque, though baseline power matches the Turbo with 617bhp in normal use. Using launch control, 0-62mph is claimed in 2.8 seconds, 0-124mph in 9.8 seconds, and by Porsche's own account a standing quarter mile takes 10.8 seconds. Top speed remains electronically limited to 161mph. 
Porsche says that these figures are consistent and reproducible. By its own testing, it has managed 26 full throttle launches in a row, with the final launch control run less than a second slower than the first one and all of them reaching 124mph in less than ten seconds.
A pre-production Taycan recently set a new record at the Nurburgring. It lapped the Green Hell in seven minutes 42 seconds, making it the world's "fastest four-door, all-electric sports car." It beat the current Honda Civic Type R's time by around seconds, and is only a second behind the old Lamborghini Gallardo LP570-4 Superleggera's time.
Partnership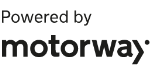 Need to sell your car?
Find your best offer from over 5,000+ dealers. It's that easy.
New 2020 Porsche Taycan: range and charging
The battery is 93.4kWh in capacity and uses lithium-ion pouch cells, arranged to allow a small well in the floor of the car for rear passenger foot room. 
Porsche claims a maximum range of 279 miles on a single charge for the Taycan Turbo, recorded under WLTP regulations. It's a figure that doesn't quite reach that of the Jaguar I-Pace and is down on the 365-mile WLTP figure claimed by the 100kWh battery Tesla Model S Performance. The Taycan Turbo S, with its additional power, claims a maximum range of 257 miles measured by the same standard.
The Taycan is capable of charging at up to 270kW, should you find a charging station capable of doing so. Porsche claims a top up from five per cent to 80 per cent in just under 23 minutes, while an 11kW AC wallbox charger for overnight top ups at home will also be offered, recharging the battery in nine hours. At a typical 50kW DC rapid charge point, it'll take 93 minutes to recharge from five to 80 per cent. 
New 2020 Porsche Taycan: chassis and suspension
The Taycan shares some of its suspension components with the Panamera, and also features four-wheel steering as standard. At low speeds, the rear axle will turn in the opposite direction to the front to promote low speed agility, while at pace they'll turn together to aid stability. 
Three-chamber air suspension with Porsche Active Suspension Management is also included, enabling a softer setup for cruising, a harder setup for performance and track driving, and a lift function for additional ride height.
The air suspension can be optioned with Porsche Dynamic Chassis Control, borrowing technology from the Panamera to reduce body roll angles to almost zero degrees under full lateral acceleration, control oversteer and understeer and ensure that the Taycan can corner almost entirely flat until the low rolling resistance tyres give up.
Elsewhere, the Taycan has a three-stage brake energy recuperation system toggled through a battery labelled switch on the steering wheel. Recuperation can be totally switched off for natural coasting, enabled at all times, or toggled into an automatic mode using the Taycan's front facing camera to predict the best times to employ energy recuperation. 
Likewise, the shift pattern of the two-speed transmission can be altered through the Tacyan's five drive modes - Range, Normal, Sport, Sport Plus and Individual - to prioritise maximum electric range or maximum power off the line. In Range mode, the longer second gear is used exclusively.  
New 2020 Porsche Taycan: design and interior
While the Taycan stands out in the Porsche range as being the only fully electric car to wear the Stuttgart brand's badge, it's also intended to slot neatly beneath the Panamera as a slightly smaller sports saloon.
Its ever so slightly more compact dimensions size up at 4,963mm long containing a 2,900mm wheelbase, 1,966mm wide and 1,381mm tall, while it tips the scales at 2,395kg without passengers.
The finished car makes its world at the Frankfurt Motor Show, four years on from the introduction of the Mission E concept at the 2015 show. In that time, the design of the concept has been adapted subtly, but Porsche's designers have clearly tried to retain as much of the concept's character in the final design as possible.
Typical Porsche touches, such as the 911-esque side windows and the sloping profile of the nose, line up alongside new design elements such as slim, four-point LED headlights, vertical air intakes allowing air flow through the body of the car, and a rear end dominated by a full-width LED lighting strip. Two tone, 21-inch black and white wheels are reminiscent of the Mission E concept, while another 21-inch design with carbon fibre fins is optional. 
The sleek shape boasts the lowest drag coefficient of anything in the Porsche stable, while active aerodynamic elements and moving cooling flaps are also integrated into the design. The small lip spoiler at the rear can be set in three positions, while at the front, cooling flaps open when the Taycan is toggled into one of its performance drive modes.
The interior is dominated by touchscreen switchgear, and the Taycan can be configured with up to four displays. A huge, curving 16.8-inch, configurable digital instrument panel sits behind the familiar steering wheel. A 10.9-inch infotainment screen sits in the centre of the dashboard, and an 8.4-inch touchscreen panel is mounted in the centre console, which controls the Taycan's air-conditioning system. A second infotainment screen for the passenger is available as an optional extra.
Five exclusive upholstery colours (Black-Line, Beige, Blackberry, Atacama Beige and Meranti Brown) can be specced for the four seat cabin, plus a leather free option. The doors and centre console can be trimmed in wood, matte carbon fibre, embossed aluminium or fabric.
The front cargo area sizes up at 81 litres, while the main boot is 366 litres in capacity.
New 2020 Porsche Taycan: technology
The Taycan introduces Porsche Electric Sports Sound - an optional extra that when activated, feeds a synthesized, specifically designed noise into the cabin through the speakers. Elsewhere, the Taycan is connected online and capable of over the air updates, and 'Hey Porsche' voice control appears.
Available driver assistance and safety technology includes a new, second-generation version of Porsche InnoDrive - the brand's very own semi-autonomous driver aid, combining radar guided adaptive cruise control with lane keep and overtake assist. A new night vision system also appears, alongside usual safety features such as automatic emergency braking, rear cross traffic alert, and collision avoidance assist.
What do you think of the new Porsche Taycan? Can it dethrone the Tesla Model S? Let us know your thoughts below...