How have traffic police cuts hit UK roads? We talk to the experts
We investigate the impact of reduced traffic officer numbers on road safety and driving standards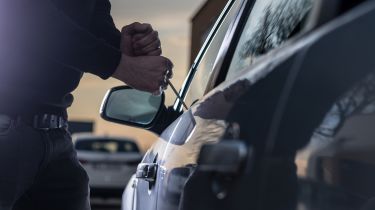 In 2010, the Home Office under then-Home Secretary, Theresa May, announced it would cut police budgets by 18 per cent across UK forces. The argument at the time was that with falling levels of crime, police constabularies no longer needed more than 144,000 staff. 
As a result, numbers were gradually reduced as chiefs began to cut back on spending and staff, and by 2016 there were 122,859 officers in the UK. Some of the worst hit were specialist officers – who were often costly to train and maintain – including roads police. 
• Police use 'supercab' lorries to catch dangerous drivers
Traffic officers have seen a 24 per cent fall in numbers since 2012. Back in 2010 there were 3,472 police patrolling the UK's roads, but by 2017 this had fallen down to just 2,643. Some forces like Northamptonshire Police have recorded an 83 per cent decline in the number of roads officers. 
But how have these cuts influenced road safety and driving standards? 
Perhaps the biggest indicator of road safety is the number of fatalities and serious injuries on our network today. According to the latest figures from the Department for Transport, 1,792 people were killed on Britain's roads in 2016, a four per cent rise over the previous year and the highest number on record since 2011. At the same time, the number of serious injuries reached 24,101 in 2016, an increase of nine per cent. 
Since 2011, there has also been a severe drop in the type of offences roads police would normally solve. The number of drivers cited for careless or dangerous driving has fallen from 276,000 in 2011 to 179,000 in 2016, while the number of seatbelt offences fell during the same time period from 137,000 to just 19,600. 
When it comes to drink-driving, figures obtained by Auto Express reveal that the number of roadside breath tests dropped by 21 per cent from 2012, when there were 661,778 tests conducted, to 521,349 in 2015. However, the share of positive samples for each of the three years was roughly 11 per cent. 
Drink-drive-related fatalities, on the other hand, have remained the same. In 2016, there were 280 drink drive-related deaths, up from 200 in 2015, and matching the figure in 2011.
• Motorists could soon report car accidents online
Vehicle theft is another area that has seen a surge; it's up by a third over the past three years. Last year, 85,000 vehicles were stolen in England and Wales, up from 66,000 in 2013. Since 2012 there have been 380,000 vehicle thefts in the UK, but according to Ministry of Justice data, just 7,405 charges were issued relating to vehicle theft in the same period, with only 3,696 resulting in an actual conviction. 
Interestingly, speeding offences are on the up. The level of speed fines hit a six-year high in 2017, with 2.15 million drivers caught, up from 1.61 million in 2011 – although experts put much of this down to the rising use of cameras. 
In 2016, the Transport Select Committee began raising alarm bells regarding road safety in the UK. In its Road Traffic Law Enforcement review, it concluded: "As the number of traffic officers has fallen, so too has the number of road traffic offences detected. However, the number of 'causing death offences' has not fallen. This suggests the reduction in overall offences recorded does not represent a reduction in offences being committed.
Partnership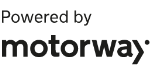 Need to sell your car?
Find your best offer from over 5,000+ dealers. It's that easy.
"We recommend the Government aim to tackle the overall number of offences committed by taking measures to support police forces in maintaining the number of specialist road traffic officers." 
While the Home Office has agreed to protect overall police spending, it hinted roads policing is heading in a different direction. It said: "Effective roads policing is not necessarily dependent on dedicated road traffic officers: the use of technology, other police personnel and local communities also have a role to play."
What police think of this direction will be discussed in the next issue of Auto Express, while changes to the state of roads policing will be examined later on.
We need more cops in cars to cut deaths on our roads
Industry expert – Edmund King, President, AA
Most drivers now 'accept' the use of speed cameras, according to AA Populus surveys, but even these can fail. Whereas cams can catch speeders, they do nothing to deter the drink-drivers, tailgaters, swoopers, middle-lane hogs, phone abusers or car thieves. 
• 11 car safety systems to become mandatory by 2021
We have said for some time that we need more cops in cars. Not only do they deter offences, Home Office research shows the most serious motoring offenders are more likely to be involved in mainstream crime. 
So if police stop a dangerous driver, they may obtain intelligence on other crimes. Peter Sutcliffe, the Yorkshire ripper, was caught by an officer on traffic duties. Proper police enforcement, with appropriate laws, campaigns and driver education, could help to reduce deaths and injuries on our roads.
What do you think about policing on UK roads? Let us know in the comments below.