Electric bikes and micro vehicles could replace vans
Department for Transport says "a wave" of electric cargo bikes, vans, and micro vehicles could replace vans in UK cities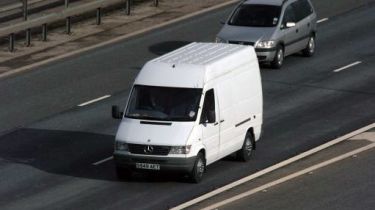 The traditional sight of a white, diesel-powered delivery van dropping off online shopping orders could look very different in the future, after the Government announced "plans to transform last-mile deliveries".
The rise of online shopping has led to a surge in the number of vans on UK roads, with a 4.7 per cent increase in van traffic in 2016, and four million vans now on the road.
Instead of these miles being driven by diesel-powered vans, the Department for Transport (DfT) envisages business deploying a "wave of electric cargo bikes, vans, quadricycles and micro vehicles" for last-mile deliveries in towns and cities.
This would, the DfT says, require "major changes to the way goods are currently distributed", as the current delivery model sees parcels shipped from large out-of-town warehouses, which are not suitable for smaller electric vehicles.
The DfT acknowledges e-cargo bikes are unable to able to carry more than 125kg at a time, for example, and also says "some complexity" remains over insurance and licencing requirements for micro-vehicles and e-vans.
By issuing a call for evidence from industry, the DfT is asking how electric-powered alternatives to traditional vans might help the government meet its air quality targets. Businesses and individuals can suggest how incentives might help companies move away from conventional vans, how urban and "consolidation centres" would help improve "logistical efficiency", and what other barriers might be faced by the proposals.
Launching the call to evidence, Transport Minister Jesse Norman said: "We are on the cusp of an exciting and profound change in how people, goods and services move around the country which is set to be driven by extraordinary innovation.
"Our Last Mile call for evidence and Future of Mobility call for evidence mark just one stage in our push to make the most of these inviting opportunities."
We've driven an electric prototype of Mercedes' Sprinter van…