What is the 'Dutch Reach'?
Highway Code update tells drivers to open car door from inside with left hand, forcing them to look behind for approaching cyclists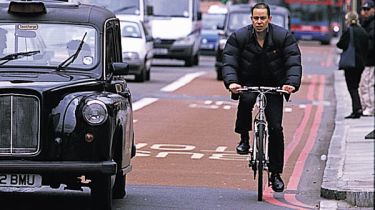 Drivers and passengers are being encouraged to use the 'Dutch Reach' when opening car doors from the inside under new Highway Code updates. The Reach, made famous by policy in the cycle-friendly Netherlands, sees drivers open their car doors with their left hand (passengers with their right) when exiting a vehicle. This forces them to look over their shoulders for approaching cyclists, who might otherwise crash into an opening car door.
A new page of the GOV.UK website reads: "The code recommends a new technique when leaving vehicles. It's sometimes called the 'Dutch Reach'.
Where people driving or passengers in a vehicle are able to do so, they should open the door using their hand on the opposite side to the door they are opening. For example, using their left hand to open a door on their right-hand side.
This will make them turn their head to look over their shoulder behind them."
This, the Government says, will make car occupants "less likely to cause injury" to people cycling or riding a motorcycle passing on the road, or people on the pavement.
The Highway Code has received a number of new updates, including a hierarchy of road users. This sees cyclists given new priorities over drivers, such as the right to pass a turning car and to ride in the middle of a lane rather than at the side or in a cycle lane/path.
There's new guidance for drivers using EV chargers, too. The code now directs them to park as close to the charge point as possible to avoid creating a trip hazard, always return cables neatly to where they came from and even to display a warning sign if possible.
Are you pleased to see the Dutch reach technique added to the Highway Code? Let us know in the comments...