'The time is right for us to start DrivingElectric'
A change in mindset is all that's needed to start reaping the benefits of electric car ownership, says Steve Fowler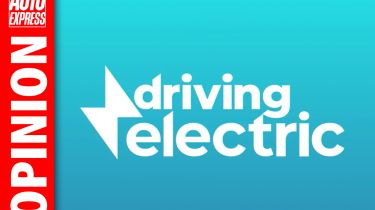 Once again this week I found myself sitting on the BBC sofa talking about electric cars. This time, a committee of MPs has criticised the Government's Road to Zero plan to ban petrol and diesel cars from 2040; they say it should be 2032. They also – quite rightly – had a go at last week's announcement that subsidies for electrified vehicles are to be cut.
Electric vehicles are a hot topic, with the number of people viewing our electric car reviews and stories on our website growing by the day. And that's the precise reason why we've decided to launch a website dedicated to electric vehicles.
You can log on to DrivingElectric.com right now for reviews, videos and plenty of myth-busting advice that tells you everything you need to know about going electric.
A real change in mindset is required – and DrivingElectric will help you with that. We'll also show you how existing owners are enjoying the driving experience and reaping financial rewards.
It's not only savings on fuel, though. I chatted to Tony Whitehorn, president and CEO of Hyundai UK; he's a man who's not having to try too hard to sell the Auto Express Award-winning Hyundai Kona Electric (with its real-world 300-mile range) because he doesn't have to.
"People are buying them without even seeing them," Whitehorn said. "It's been on sale for just over a month and a half and we've had 500 orders. I could take 5,000 cars this year – I'm getting 1,000."
Whitehorn promises savings on maintenance for EV owners, too. "The average time an internal combustion engined car spends up on the ramp is 1.2 hours. For an EV it's just 20 mins," he said.
Tempted? Get online at DrivingElectric.com and, as always, let us know what you think.