Government electric car grant will come to an end, transport secretary says
Transport secretary Grant Shapps warns the £3,500 Plug-in Car Grant "will go eventually"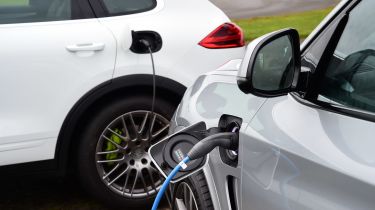 The £3,500 Government grant for electric cars "will go eventually", the Secretary of State for Transport has said.
Grant Shapps admitted in an interview that the Department for Transport (DfT) wants to end the Plug-in Car Grant (PiCG), which gives electric car buyers in the UK a 30 per cent discount (up to a maximum of £3,500) when purchasing a new EV.
• What is the UK plug-in grant?
"I make no bones about it," Shapps told the Times. "We want to remove all the subsidy. So you can see this in two ways. If you are out there reading this, thinking of buying an electric car, buy it while the subsidy's there, because it will go eventually," adding that he couldn't promise "lots of extra public bungs of taxpayers' cash so you can buy your new car."
Shapps himself benefitted from the grant last month when he took delivery of his new Tesla Model 3, for which he spent two years on a waiting list. The car was fitted with what Tesla calls 'Full Self-Driving Capability' – a £5,800 optional extra – with the minister paying approximately £44,000 himself.
The Secretary of State also benefits from living in a home with a driveway where he can charge his new Tesla, while there also "happens to be a Supercharger down the road", he says.
The PiCG was controversially cut last year, meaning plug-in hybrids no longer qualify and the maximum contribution for EVs reduced from £4,500 to £3,500, following a massive spike in EV sales.
Shapps suggested the money saved from ending the PiCG should be used to install more public charging points, saying: "There aren't enough chargers and people don't know about the ones there are. The best single thing you can do is have a really comprehensive national charging network."
PHEV grant cut: details
On 12 October, the Department for Transport and the Office for Low Emission Vehicles confirmed Category 2 and 3 grants for pluh-in vehicles will end on November 9.
Category 2 cars emit 50g/km of CO2 or less and can officially travel for 10 to 69 miles on battery power alone; Category 3 cars emit between 50 and 75g/km of CO2 and can travel up to 20 miles on battery power alone. Such cars previously received a grant of £2,500, but this will cease next month. 
• Best plug-in hybrid cars available
The demise of Category 1 and 2 grants means PHEVs such as the Audi A3 e-tron and Mitsubishi Outlander PHEV, which were hitherto eligible for the grant, will no longer be so from 9 November.
Category 1 grants will still exist from November 9, but the amount contributed towards their cost by the Government will reduce from £4,500 to £3,500. Cars must be able to travel for 70 miles on battery power alone and emit under 50g/km in order to qualify as a Category 1 car, something no current PHEV can manage.
PHEV grant cut: industry recoils at "astounding" move
The automotive industry was roundly critical of the Government's decision to axe the grant for PHEVs, and reduce it for EVs. 
Partnership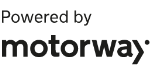 Need to sell your car?
Find your best offer from over 5,000+ dealers. It's that easy.
Mike Hawes, chief executive of the Society of Motor Manufacturers and Traders (SMMT), said: "given the importance of environmental goals it's astounding that just three months after publishing its road to zero strategy, government has reduced the incentive that gives consumers most encouragement to invest in ultra low emission vehicles".
Rob Lindley, managing director of Mitsubishi Motors UK, whose Outlander PHEV is Europe's best-selling plug-in, said the move was "extremely disappointing". Jack Cousens, head of roads policy for the AA, said the decision "will simply put more drivers off from buying greener cars, while  Nicholas Lyes, the RAC's head of roads policy called it a "major blow" for those seeking to switch to PHEVs and EVs. 
Click here for our list of the best electric cars on sale right now...