Drivers should pay for fuel in advance, says police chief
Chief constable says petrol stations are reluctant to introduce prepayment systems due to a predicted loss in shop sales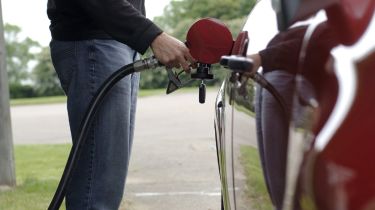 A leading police officer has said the issue of petrol station drive-offs – where motorists fill up their cars and then drive off without paying – could be simply solved my making people pay before filling up.
Chief constable Simon Cole from the National Police Chief Council told the Telegraph: "The petroleum industry could design out bilking in 30 seconds by making people pay up front, which is what they do in other countries."
Cole added, however, that the reason this hadn't happened was simple: "They don't, because the walk in their shops is part of their business offer."
Cole's comments were quickly rebuffed by the Petrol Retailers' Association, whose commercial manager said things were "not quite as simple" as that. Gordon Balmer pointed out it would cost at least £20,000 to retrofit pumps at an average filling station with prepayment machines, and that half a petrol station's profits typically came from non-fuel sales. This has previously led one retail group chief to call coffee, not oil, "black gold" for petrol and diesel retailers.
The Petrol Retailers' Association's own figures show the number of drive-offs have spiked in recent years, with losses rising from £26 million to £31 million per annum in the last six years. And while automatic number plate recognition systems and attentive staff can help bring losses down for garages, cloned number plates and overstretched police forces mean recouping losses is rarely straightforward.
 The RAC, meanwhile, reported falling oil and wholesale petrol prices mean motorists should be saving almost £2 per tank of petrol, but these savings were not being passed on to consumers.
Do you think you should pay for fuel before filling up? Let us know your thoughts below...