EVs could be the same price as petrol and diesel cars in two years' time
New data suggests cost could no longer be a barrier to electric car ownership from as early as 2021, while supply may exceed demand by 2030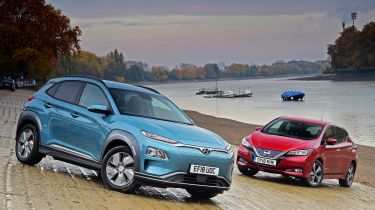 Electric vehicles (EVs) could drop to the same price as their petrol and diesel equivalents in as little as two years' time, according to new data.
Research conducted by Deloitte suggests the cost of owning an EV will be on par with that of a conventionally powered car by 2024, but could come as early as 2021.
• EVs cleaner than petrol or diesel cars, even when the electricity comes from coal
The UK-based multinational professional services firm analysed industry data and predicted the pace of global electrified vehicle adoption – including plug-in hybrids (PHEVs) – is set to rise drastically from two million units in 2018 to four million in 2020, 12 million in 2025 and 21 million in 2030.
In addition, Deloitte predicts that EVs will account for 70 per cent of the electrified car market by 2030, with this growth attributed to growing consumer demand for greener vehicles and governments offering financial incentives while placing restrictions on conventionally powered vehicles in city centres.
In 2018, global electrified vehicle sales surpassed two million units for the first time in history. This was twice the number sold in 2017.
However, Deloitte predicts that, in contrast, supply will "vastly outweigh" demand by approximately 14 million units by 2030.
The firm's UK automotive partner, Michael Woodward, said: "This gearing up of EV production is driving a wide 'expectation gap' and manufacturers, both incumbent and new entrants alike, will need to adapt towards this new competitive landscape.
• Congestion Charge exemption to end for electric cars
"Those that can successfully build trust in their brand, ensure a positive customer experience from initial sale through to aftercare and reflect consumer shifts towards the sharing economy in future business models will successfully navigate this.
"Equally, continual investment in engineering talent and the formation of partnerships with bespoke battery producers and third-party mechanic networks will also be important."
Click here for our list of the best electric cars on sale right now...