EVs cleaner than petrol or diesel cars, even when the electricity comes from coal
EVs emit less lifetime CO2 than cars with internal combustion engines, even in countries reliant on coal for electricity generation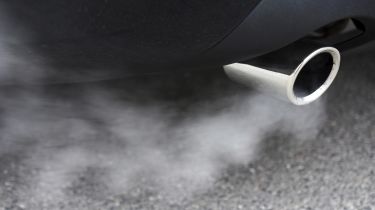 Electric vehicles (EVs) are better for the environment than internal combustion engine (ICE) models even when charged up with electricity generated by coal-fired power stations, according to new research.
Data from BloombergNEF (BNEF) shows CO2 emissions from EVs were about 40 per cent lower than those from ICE models in 2018. Furthermore, the UK saw the biggest difference in emissions between the two categories of car due to its large renewable energy industry.
• EU rules car CO2 emissions must reduce by 37.5% within 11 years
Even in countries like China, which are more reliant on coal-fired electricity, EVs were still found to be cleaner than ICE cars from the points of view of CO2 emissions.
The research helps clarify some of the details surrounding the lifetime emissions of EVs, which don't pollute on the road but do consume electricity that's often generated by fossil fuels.
As a result of the data, BNEF predicts EVs will become cleaner in the future as utilities companies ditch coal plants in favour of renewable energy sources, such as wind and solar farms.
South-east Asia is the region most behind the rest of the world in converting to renewable energy, but the research forecasts China will make swift progress on this front as its renewable energy industry grows and takes a larger share in the country's power generation market.
The BNEF says the widespread adoption of renewable energy will decrease average emissions by up to 90 per cent in the UK and over a third in Japan by 2040.
The organisation also predicts the global share of zero-carbon electricity generation will rise from 38 per cent in 2018 to 63 per cent by 2040, with emissions from ICE-powered cars falling roughly 1.9 per cent every year up to 2040 and pollution from EVs dropping by between three and 10 per cent annually in the same period of time.
• New car CO2 emissions reach five-year high
Colin McKerracher, transport analyst at BNEF, commented: "When an internal combustion vehicle rolls off the line, its emissions per km are set, but for an EV they keep falling every year as the grid gets cleaner."
But while lifetime CO2 emissions may be lower for EVs, questions still remain over charging infrastructure, and sourcing methods for EV battery minerals, such as cobalt.
What are your thoughts about EVs being cleaner than ordinary ICE vehicles? Let us know in the comments below...