Is cobalt the electric car's dirty secret?
60% of the world's cobalt - which is used in EV batteries - comes from DR Congo, but how are carmakers safeguarding workers' rights?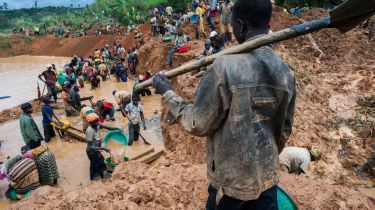 Cobalt. Unless you're a geologist or an electrical engineer, you'd be forgiven for never giving this metal much thought.
But cobalt is a vital component of the lithium-ion batteries fitted to almost all EVs and PHEVs, maintaining the structural integrity of battery cathodes. No viable alternative currently exists, and while cobalt is also used in mobile phone and laptop batteries, a single EV requires between six and 12kg of the material.
As EVs and PHEVs grow in popularity, an estimated 120,000 tonnes of cobalt will be required each year by 2030, and its price has increased from around £17,000 per tonne in 2013 to £44,000 today. 
Around 60 per cent of the world's cobalt comes from the Democratic Republic of Congo (DRC), though, one of the world's least politically stable countries. What's more, between 20 and 40 per cent of Congolese cobalt comes from 'artisanal' mines where the metal, a by-product of copper and nickel production, is often dug out by hand in unregulated conditions, sometimes by child workers.
While dangerous, these mines give vital employment to an estimated 200,000 people in one of the poorest countries on earth.
With that in mind, Auto Express asked all major EV and PHEV producers if their cobalt comes from the DRC, and what they are doing to safeguard workers' conditions. 
What manufacturers told us
BMW
Some of the batteries BMW buys from suppliers contain cobalt from the DRC (as well as other countries). But it considers this supply chain "high risk", and will buy cobalt directly from mines "in the near future". When this happens, BMW will not source the metal from the DRC. The firm highlighted it was a founding member of the Responsible Cobalt Initiative, an industry framework that requires brands to trace how cobalt is sourced, refined and sold. 
Hyundai
Hyundai simply said it is "committed to acting ethically and with integrity and transparency in all business dealings and to safeguarding against any form of unethical activity taking place within our supply chain". 
Jaguar Land Rover
Jaguar Land Rover told us "it is almost certain" its batteries contain "at least some DRC-mined cobalt". The firm added, though, it seeks assurance from suppliers that they comply with the OECD (The Organisation for Economic Co-operation and Development) guidelines for Responsible Supply Chains of Minerals from Conflict-Affected and High-Risk Areas.
Kia
Kia's battery suppliers source materials, including cobalt, "from a variety of regions", but these firms "regularly review mineral sourcing, and re-source to new areas to manage stability". Kia has cut the amount of cobalt its EVs and PHEVs use, with cells in the new e-Niro and next-generation Soul EV using 8:1:1 chemistry (80 per cent nickel, 10 per cent cobalt, 10 per cent manganese). The previous-generation Soul EV used twice as much cobalt in its 6:2:2 cells, and the brand aims to reduce usage further in future.
Mercedes
Supply chains at Mercedes are "very complex", but it works with the responsible sourcing firm RCS Global, which audits "the entire cobalt supply chain and in particular the smelters, according to OECD standards". The firm said it was "difficult to show a precise mapping of the supply chains", but admitted there is "a need to improve the [artisanal mining] situation". It added the Responsible Cobalt Initiative offers a "promising" approach.
Mitsubishi
Mitsubishi said "conflict minerals" from the DRC have become "a source of funding for armed groups, resulting in serious violations of human rights". The brand has updated its corporate social responsibility (CSR) policies to ensure "it is not complicit in human rights abuses". These guidelines "clearly state the policy of not using conflict minerals".
Nissan
Nissan told us it assesses whether the minerals in its materials and components have "any harmful social effects, such as on human rights or the environment". The manufacturer added that when "there are concerns" about the substances used in its vehicles, it "actively works to end that use".
Renault
Renault asked its battery supplier, LG Chem, "to conduct a review of the supply chain involved in the procurement of cobalt". The maker said this review had "not found any link between the cobalt used to make Renault batteries and the cobalt originated from the mines which do not respect human and child labour rights". 
Toyota
Toyota said it aims to "avoid the procurement" of materials "obtained through unethical means" and takes steps to "discontinue procurement of materials that can cause social problems or finance armed groups". Its CSR guidelines for suppliers include a "Responsible Material Procurement" request. 
Tesla
The "overwhelming majority" of the cobalt in Tesla batteries comes from countries other than the Democratic Republic of Congo. Like Kia, Tesla has switched to 8:1:1 cells, and boss Elon Musk has promised the company's "next-gen" batteries will use no cobalt. In the meantime, Tesla's "targeted due diligence" has seen it inspect "many" cobalt mines. "To date, we have not uncovered human rights abuses," it adds.
Volkswagen Group
The Volkswagen Group (VAG) says it is aware of issues connected to "the production of certain raw materials", and is in "continuous dialogue" with its battery suppliers. The group contractually requires suppliers to "prevent infringements of environmental and social standards". VAG is "working on approaches to the certification of cobalt smelting plants in order to be able to trace the extraction conditions and origins of our battery materials in a standardised way".
Volvo
Volvo told us it is "committed to the responsible sourcing of minerals and metals within our supply chain, including cobalt". The company fully supports OECD Due Diligence Guidance for Responsible Supply Chains, and is working with suppliers "to secure full transparency and traceability of our cobalt supply chain". 
What about the battery suppliers? 
Auto Express contacted three major suppliers for EV batteries: Panasonic, LG Chem and Samsung. Panasonic was the only firm to respond, telling us it "investigates smelters of cobalt minerals used in its batteries through the supply chain and confirms that they are not related to human rights abuses". 
Opinion: Getting the balance right is vital
Automotive supply chains for materials such as steel, glass and aluminium are well established, but cobalt presents fresh problems, which firms haven't yet fully resolved. Switching to EVs may be better for our lungs and the planet, but makers and politicians must ensure our clean air doesn't come at the expense of others' working conditions.
Partnership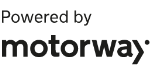 Need to sell your car?
Find your best offer from over 5,000+ dealers. It's that easy.
Should more be done to safeguard workers' conditions in the cobalt mining industry? Let us know your thoughts below...