UK facing shortfall of electric car charging points
83,500 new electric charging points are needed as study predicts one million EVs will hit UK roads by 2020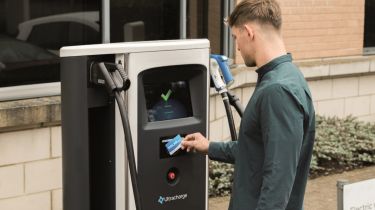 The UK needs a six-fold rise in electric vehicle charging points by 2020 if it wants to keep up with electric car demand, a new study has found.
The report, carried out by data company Emu Analytics, found that there is a significant shortfall in the amount of electric charging points across Britain.
Currently there are only 16,500 charging points in the UK, while a further 83,500 charging points will need to be built by 2020 to keep up with demand as plug in EVs become increasingly popular.
The report predicts that there will be over a million electric vehicles on the road by 2020, with 150,000 registered as of May 2018. However, due to the low amount of charging points, there are currently nine plug in EV's for each charging point in the UK.
According to Emu Analytics, a pure electric vehicle's battery range typically lies between 100 to 200 miles (even though real world figures are likely to be lower), meaning drivers will need plenty of chargers before battery range increases.
The report also highlighted the best and worst areas for charging, with Newcastle having one of the best EV charger ratios with 1.45 cars per charger. Meanwhile, Peterborough has the worst charger ratio with 485 cars per charger.
Oxford has announced that it will be banning all petrol and diesel cars from some city centre streets in 2020, and by 2035, a zero emissions zone will ban all petrol and diesel vehicles from the city centre, including buses and HGVs.
Although supermarkets are the preferred location for charging points, only 3 per cent of supermarkets currently operate a charging point, with ASDA offering the best coverage at 19 per cent of their stores. Tesco on the other hand only has just 0.4 per cent of stores fitted with EV chargers.
• Service stations to gain EV charging points under Government plans
The Government has put £440 million aside to be spent on delivering a better charging infrastructure. It has also tasked 21 local authorities with investigating Clean Air Zones and develop Clean Air Plans by December 2018.
The rise of electric cars can be partly attributed to the Plug-In Car Grant that the Government set up back in 2011. There has been a 600 per cent increase in UK electric car sales between 2014 and 2017, with a 20 per cent rise between 2016 and 2017 alone.
CEO of Emu Analytics Richard Vilton said: "Ultimately the UK, by investing in the right way early, has the opportunity to be a global leader in Electric Vehicles, benefiting businesses, towns, cities and communities by preparing for a sustainable future."
Read our guide to electric car charging in the UK…