New car sales 2018: UK's best selling cars and registration figures
The Ford Fiesta topped the sales charts in 2018, selling almost 100,000 units, although UK new car sales figures fell by 6.8%
The Society of Motor Manufacturers and Traders (SMMT) has revealed the top ten best-selling cars in the UK for 2018.
Once again, the Ford Fiesta topped the charts with over 95,000 registrations, putting it well ahead of the Volkswagen Golf in second place.
The German hatchback sold 64,829 units, while the Vauxhall Corsa rounds off the top three with 52,915 sales, knocking out the Nissan Qashqai, Britain's best-selling SUV.
New car sales were down 6.8 per cent in 2018, with diesel sales taking the biggest hit dropping by a significant 29.6 per cent.
Confusion around the Government's policy on diesel was blamed for the fall in new diesel registrations however petrol cars rose by 8.7 per cent. Meanwhile, sales of alternatively fuelled cars grew by 6.1 per cent despite the cuts to EV and PHEV grants in November.
Pure electric sales grew by 13.8 per cent but, with only 15,474 registered, they still represent just 0.7 per cent of the market.
• Electric car sales predicted to surge this year
The last 18 months have proved tricky for the car industry thanks to uncertainty over Brexit, the announcement of a non-electrified car sales ban for 2040, and the introduction of new VED road tax rates with more severe tariffs on emissions. And while 2018 was still the fourth-biggest year in a decade for car sales, industry experts fear more turbulence for the future following the uncertain impact of any Brexit deal.
So the Ford Fiesta remains the best-selling car in Britain, but which other models made the top ten in 2018? Read on to find out…
Top ten best-selling cars 2018
1. Ford Fiesta - 95,892 registrations
The Ford Fiesta has topped the sales charts once again, having outsold the second-best-seller by just over 31,000 registrations. 95,892 new Fiestas hit the road in 2018, and we can expect to see it keep its place at the top of the list over the coming 12 months.
2. Volkswagen Golf - 64,829 registrations
Second in the final 2017 top ten standings, the Volkswagen Golf is also second overall in the 2018 rankings having secured 64,829 registrations. With the current Mk7 model starting to feel its age now, sales are likely to spike when the new Mk8 goes into production later this year.
3. Vauxhall Corsa - 52,915 registrations
Vauxhall is a brand that desperately needs to show some promise in 2019, and strong sales for the Corsa in 2018 have given the car maker a boost. The brand will be keen to hold onto that position with no other models in the top ten following the Mokka X's departure from the list early in the year.
4. Nissan Qashqai - 50,546 registrations
The Nissan Qashqai has performed steadily in the charts but remains at fourth after dropping down from its third-place position in August. In 2017 it was the most popular SUV in Britain, but the Vauxhall Mokka X stole an early march in the race for that title in the first two months of this year. Since then though, the Qashqai has reclaimed its crown, while the Mokka X has disappeared from the top ten altogether.
5. Ford Focus - 50,492 registrations 
Not content with securing first place with the Fiesta, Ford also occupies fifth overall with the Ford Focus. Its position on the list could rise in 2019 though, as the new Focus only went on sale in September…
6. Volkswagen Polo - 45,149 registrations
The Volkswagen Polo made a quiet start to 2018, but with 45,149 registrations, it's finished in a solid 6th position, just missing out on the top five. With the VW Golf securing second place, the German brand will be pleased that another of its models is performing well in the UK.
7. MINI Hatch - 44,904 registrations
After breaking into the top ten best selling cars list back in March, the MINI finished the year in seventh place overall. Its distinctive styling and great driving dynamics are still managing to attract customers with sales likely to remain strong in 2019.
8. Mercedes A-Class - 43,527 registrations
While the old model remained popular all the way to the end of production, Mercedes has secured a second consecutive top ten finish with the all-new A-Class. The premium feel and rafts of tech are sure to keep the hatch flying out of showrooms in 2019.
9. Ford Kuga - 40,398 registrations
Another Ford in the top ten, ensuring there's no place in the 2018 best-selling list for former regulars such as the Vauxhall Astra. The Kuga's boot might be a tad smaller than some rivals', but lots of passenger space is a strong selling point.
10. Kia Sportage - 35,567 registrations
Rounding off the top ten with 35,567 registrations is the Kia Sportage. While it's still a fair way from the top three, Kia has impressed us with the new Ceed and the Stinger so expect to see at least one of its models near the top of the charts in 2019.
2018 new car sales: the winners and losers
There were 2.37 million new car registrations in the UK during 2018 – down by just under 6.8 per cent on 2017. This result is broadly in line with industry forecasts.
Partnership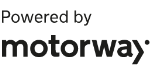 Need to sell your car?
Find your best offer from over 5,000+ dealers. It's that easy.
The private retail sector was down some 6.4 per cent, while business fell 5.6 per cent and large fleets were down 7.3 per cent. Meanwhile, commercial vehicles saw a less drastic decrease of 1.3 per cent. The figures from the SMMT represent the number of cars registered in the UK rather than actual car sales to customers. As usual many models are pre-registered by manufacturers and dealers so will be accounted for in these figures but may or may not have been sold by the end of 2018.
There's no doubt diesel was one of the biggest losers of the year, with sales of the fuel type down 29.6 per cent on 2017 thanks to 21 consecutive months of decline. Diesel's loss was petrol's gain to some extent, with the latter fuel type up 8.7 per cent.
Sales of alternatively fuelled vehicles (AFVs) – including pure electric vehicles (EVs) and plug-in hybrids (PHEVs) – also increased some 20.9 per cent. But despite of these two fuel types making gains they couldn't make up for diesel's losses with many motorists choosing not to buy new cars and opting to stick with older, less efficient models.  Although the 20.9 per cent gain made by AFVs may sound encouraging, they still only account for 2.5 per cent of the total market in the UK, while just 0.7 per cent of the overall market is represented by pure EVs.
SMMT (Society of Motor Manufacturers and Traders) chief executive Mike Hawes blamed the dissapointing results on a number of factors. The demonisation of diesel continuing to lead to a lack of consumer confidence was one, while supply delays caused by WLTP (Worldwide Harmonised Light Vehicle Testing Procedure) was another. Hawes also warned against the possibility of a no deal Brexit, which he said would be "catastrophic" and presents an "existential threat" to the UK's motor industry.
He added: "A second year of substantial decline is a major concern, as falling consumer confidence, confusing fiscal and policy messages and shortages due to regulatory changes have combined to create a highly turbulent market.
"The industry is facing ever-tougher environmental targets against a backdrop of political and economic uncertainty that is weakening demand so these figures should act as a wake-up call for policy makers.
"Supportive, not punitive measures are needed to grow sales, because replacing older cars with new technologies, whether diesel, petrol, hybrid or plug-in, is good for the environment, the consumer, the industry and the exchequer."
Below we look in detail at the UK's car brands and how each performed in the challenging 2018 new car market with the major players orders by their percentage gain (or loss) in sales compared to 2017.
MG: +103.76
MG's strong 2018 growth in percentage terms can be put down to the market launch of the ZS SUV and updated 3 supermini. However, total registration figures remain a tiny slither of the UK market.
Mitsubishi: +31.46
A bumper year for the Japanese firm. The new Eclipse Cross and updated Outlander PHEV contributed to the sales surge. It'll be interesting to see whether Mitsubishi can maintain momentum in 2019.
Abarth: +26.8
A surprise jump in the sales charts thanks to success of the Abarth 124 Spider and the latest GT model. But with little else on the horizon, it's not clear whether 2019 will be quite as successful.
Subaru: +17.25
A full year of sales for the Impreza hatch and XV crossover helps Subaru climb the charts. However, its market share remains rather low.
SEAT: +11.99
With the Arona and Ibiza having a full year of sales and challenging the class leaders it's not hard to see why the Spanish brand had a brilliant 2018. The new seven-seat Tarraco should ensure that success continues in 2019.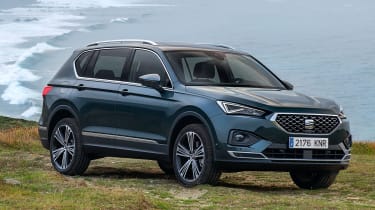 McLaren: +10.41
Volumes may only be in three figures but 2018 was a strong year for the supercar brand buyed by the expansion of the entry-level Sports Series range.
Volvo: +9.06
The Swedish firm marches on with an expanding range of impressive vehicles. The award-winning XC40 and practical V60 helped Volvo gain on rivals but Audi and BMW remain well-ahead.
Jaguar: +4.15
Despite a dramatic fall in sales for the XE and XF saloons, the F-Pace and E-Pace SUVs continue to be strong performers for Jaguar.
Kia: +2.72
The Korean firm nudges closer and closer to shifting 100,000 vehicles despite the challenging market conditions.
Mazda: +1.3
Steady is the best way to describe Mazda's performance. A new 3 hatch in 219 should see that figure rise over the next 12 months.
Toyota: -0.06
Fractionally down on 2018 but still a strong performance from one of the world's largest car makers. The arrival of an update Prius, all-new Corolla and Camry saloon should see sales improve this year.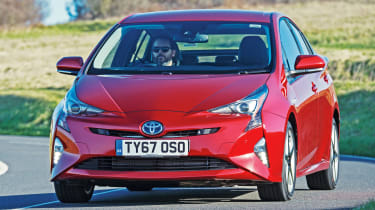 Aston Martin: -1.02
Despite the launch of its entry-level Vantage, Aston's sales dipped. High price points in a market worried by the impending Brexit doom won't have helped either.
Peugeot: -1.33
Against tough competition and a tough market Peugeot should be happy with its performance in 2018 being only fractionally down. An all new 208 supermini this year will unquestionably result in a sales boost.
MINI:  -1.68
Despite the MINI hatch receiving a facelift the firm took a slightly sales hit. While the MINI EV will be revealed in the summer it won't go on sale until 2020.
BMW: -1.74
WLTP issues resulted in several BMW model being removed from sale, while the market's shift away from diesel meant the German firm's sales dropped.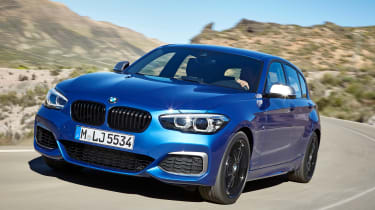 Lexus: -2.09
Fell at the final hurdle with poor sales results in December putting Lexus into the red. The arrival of the entry-level UX crossover this year should reverse that.  
Honda: -2.53
A lack of new product was partly to blame for Honda's slight slip in sales last year. However, with the new CR-V now on sale, and a hybrid version due in the next month or so, things are looking up for the Japanese brand. It'll show its all-electric Urban EV city car at the Geneva show, too, with sales starting later in the year.
Volkswagen: -2.56
Volkswagen culled many of its engines due to the new WLTP emissions regulations in 2018, which saw several model (temporarily) removed from sale. With most now back up and running, and various cars – like the T-Cross small SUV and all-new Golf – on the way, 2019 should see the German giant back on form.
Citroen: -3.61
Delays in bringing the new Citroen C5 Aircross to market won't have helped the French firm in 2018, which along with a fairly flat mainstream car market, saw sales dip by almost four per cent. However with the big SUV due in showrooms this month, things should soon pick back up.
Hyundai: -3.72
It's perhaps surprising to see Hyundai take a small hit in 2018 – especially as it sorted all engines for WLTP ahead of many mainstream rivals. However, with a full range of petrol, diesel, hybrid, plug-in and full-electric models now on sale, this year should be an easy return to form.
Dacia: -3.91
Dacia's recent successes and relatively high sales numbers probably didn't do the firm any favours in a tumultuous 2018. However, with the new Duster now on sale and fresh engines due soon, things should improve once again this year.
Jeep: -4.18
Former FCA boss Sergio Marchionne previously described Jeep's sales performance in Europe as 'woeful'.
Suzuki:  -4.5
An aging product range against tough opposition resulted in a tough 2018. However, the facelift Vitara and Jimny will have a full years of sales to boost the firm's fortunes.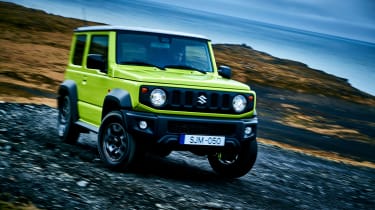 Mercedes-Benz: -4.84
Mercedes is never short of new product launches, and 2019 is no different. We recently revealed its plans for 15 new models before the end of 2021 - and this year will herald a new CLA, GLS and GLB, as well as facelifts for the GLC, and E-Class. Sales of the GLE and all-new B-Class begin next month, too.
Land Rover: -5.74
It was a tough year for Land Rover, but a new Range Rover Evoque should help turn things around for the British brand. There's a facelifted Discovery Sport on the way, too, plus sister brand Jaguar will see facelifts for some of its most important models.
Skoda: -6.91
Skoda will hope the arrival of the VW Golf-sized Scala family car will help turn around a dismal 2018. That, along with an all-new Octavia, should give the brand a much needed sales boost over the coming 12 months. Just 300 Kodiaq vRS models are due in the UK this year, however, which will limit the potential of the most expensive Skoda ever.
Vauxhall: -9.16
Despite a rocky 2018 Vauxhall has a bright 2019 ahead of itself with a wave of new products in a variety of segments. First up is the all-new Corsa, which will land in dealers in the second half of the year around the same time as the facelifted Astra hatchback. They'll both be beaten to showrooms by the new Vivaro Life, a popular choice in the commercial vehicle space.
Lotus: -9.85
Geely's investment has yet to take full effect at Hethel. And with no major products launches in the next 12 months it'll be a while before Lotus is selling in big numbers.
Renault: -10.15
Renault will launch a new generation of its most iconic model this year, the Clio. Due to be revealed at the Geneva Motor Show in March, it should arrive in dealers in time for the summer and help the French firm improve upon its rather poor performance in 2018.
Porsche: -11.49
Ongoing problems with diesel, which eventually led the German firm axing the fuel from its range, led to Porsche slip up in 2018. But with the diesel concern now resolved, and replaced with a growing number of plug-in hybrid powertrains, plus all-new 911 about to land in showrooms 2019 is shaping up to be a bumper year for Porsche.
Ford: -11.59
Despite Ford selling more cars than anyone else during 2018 its sales did dip slightly but the arrival of the Focus Active and Focus ST should give the firm a boost. However, the firm's SUV lineup is looking a little dated particularly the Kuga and EcoSport, which aren't due new version until 2020.
Bentley: -12.09
The British brand was rocked by production delays to the new Continental GT last year, which had an unquestionable impact on its sales. Now that's been resolved and with three new models on the horizon, including the Continental Convertible, the Flying Spur and Bentayga Speed, 2019 is shaping up to be bumper year as the brand celebrates its centenary.
Alfa Romeo: -16.73
The next 12 months for Alfa look set to be another difficult period. Despite outlining its five-year plan last summer the Italian firm will not launch or reveal a single new car in 2019. The sudden death of former CEO Sergio Marchionne may have stalled some plans but don't expect big things from Alfa this year.
Audi: -17.84
Perhaps surprisingly Audi had a pretty dismal 2018 falling to the behind its main rivals BMW and Mercedes in the premium car sales charts. However, 2019 shows plenty of promise for the German; a heavily updated version of its biggest global seller lands in dealers during the summer, while a new generation of the Q3 is also around the corner. As electric vehicles begin to get some traction Audi is well prepared as Tesla Model X-rivaling e-tron is now on sale.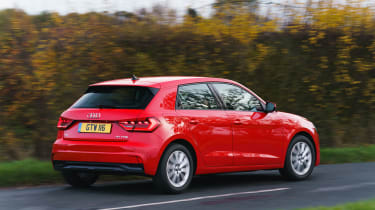 Fiat: -19.84
It's unlikely that we'll see Fiat reverse its fortunes in 2019 as the Italian firm is another from the FCA Empire that won't be launching a single new car during the next 12 months. An all-new Fiat 500 isn't due until 2020.
Ssangyong: -23.29
SsangYong took a pretty significant dip in 2018. But the Korean brand will launch a concept version of the all-new Korando at the Geneva Motor Show in March, with its sights set on a production version before the end of the year. With little else in the pipeline before then, it looks like (slow) business as usual for the time being.
Maserati: -23.71
Like Alfa Romeo, Maserati outlined its five-year plan last summer but not a single car will be launched in 2019. The firm has seen huge success in recent years with the launch of the Levnate SUV but a small compact model and the upcoming electric Alfieri are still several years away.
smart: -26.07
A niche range of cars and no sign of any new products on the horizon for Smart means it's unlikely we'll see a drastic improvement from the firm over the next 12 months. 2019 is also the year the firm is expect to ditch internal combustion engines and become an EV-only brand.
Nissan: -32.1
Despite its varied and extensive product range Nissan was hit hard during 2018. An all-new version of the Juke is waiting in the wings but is unlikely to be on sale within the next 12 months. A longer range Nissan Leaf is expected to be the only model arriving in dealers this year so will be another tough one
DS: -44.69
The newly formed French firm continues its stuttering start since becoming a stand-alone brand in 2015. However, this year sees two core models arriving in showrooms: the DS3 Crossback and fully electric DS3 Crossback E-tense. As demand for compact SUVs and electric vehicles continues to grow these two models should reverse DS's bad run of form.
Infiniti: -78.66
With only six UK dealers and no new products arriving in showrooms in the next 12 months, 2019 look set to be another tough year for Infiniti. There is still no official date for the arrival of the new BMW X3-rivalling QX50, which has been on sale in the US for 12 months.
Get the latest electric car news, reviews and analysis on DrivingElectric.com