Electric car sales predicted to surge this year
Latest sales figures for electric cars indicate demand will see a dramatic rise in 2019, causing lead times to increase as well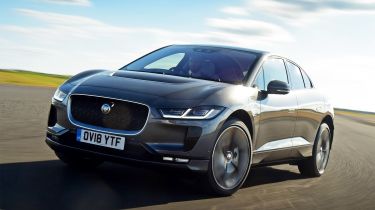 Demand for new electric cars is set to dramatically increase this year as the sector grew 10 per cent in 2018, despite the UK car market falling seven per cent overall.
One in every 100 cars sold in November last year was fully electric, prompting experts to advise customers to place orders for electric cars as soon as possible in order to beat lengthening lead times.
Data from Auto Express' sister title DrivingElectric reveals delivery times for electric cars ranges from 10 weeks – similar to most petrol and diesel models – to six months, the latter figure applying to the Jaguar I-Pace.
• Best electric cars on sale 2019
Supplies of the Kia Soul EV – which will be replaced by a newer model later in 2019 – are already running low, with the South Korean manufacturer saying there are none in 'free stock' and only a small number left in showrooms.
The lead time for the Hyundai Kona Electric, meanwhile, has been up to 10 months due to the car's global popularity.
However, these long waiting times don't apply to all electric cars. Consumers who buy the Volkswagen e-Golf can expect an 18-week wait between order and delivery, while Audi is promising a 10 to 12-week turnaround time on its upcoming e-tron SUV. Meanwhile, the Renault ZOE takes 12 weeks to reach customers.
• Dennis launches DrivingElectric magazine
It's also possible that plug-in hybrid models could see increasing lead times this year. At present, the Hyundai Ioniq Plug-In has a four-month delivery period, whereas the Hybrid version has "no lead time" between order and delivery.
Vicky Parrott, associate editor of DrivingElectric, explained: "During 2018, total new-car registrations were nearly seven per cent down by November compared to the same period in 2017. But pure-electric cars were up by over 10 per cent. And in November itself, compared to the same month in 2017, the overall market was three per cent smaller, while battery electric vehicles were nearly 70 per cent ahead on the same month last year.
"Plug-in hybrid electric car sales also rose in 2018, by 26.7 per cent, helped by a combination of interest in electric cars and the reassurance of having a conventional engine to boost range."
She added: "Because electric cars are seeing a global surge in interest, anyone who has pondered the idea of buying one is advised to stop dithering from this point and get ahead of any future supply bottlenecks caused by their popularity. It's time to stop pondering and pounce."
Read the full story on DrivingElectric here...