Kia Stinger review
The Kia Stinger has the muscle, quality, kit and style to upset the sporty executive class regulars
Find your Kia Stinger
Offers from our trusted partners on this car and its predecessors...
Or are you looking to sell your car?
Advertisement
Now that it's an established mainstream car maker, the Kia Stinger has been introduced to give Kia a flagship model in the European market that sets new standards for performance and handling for the Korean company.
The Stinger is a front-engined, rear-wheel drive, five-door coupe, so it competes directly with models such as the Audi A5 Sportback and BMW 4 Series Gran Coupe, but could also be considered as an alternative to other premium models, such as the Jaguar XE, Alfa Romeo Giulia, VW Arteon and Mercedes C-Class, or coupes such as the Lexus RC, Infiniti Q60 and two-door versions of the A5, 4 Series and C-Class.
As it's an all-new platform, the Stinger is a unique proposition in the Kia line-up. Power comes from three engines: a 244hp 2.0-litre turbo petrol, a 197hp 2.2 CRDi diesel and a 365hp 3.3-litre turbo petrol V6. All models feature an eight-speed auto gearbox as standard, which sends power to the rear wheels (there's no 4WD option).
Three trims are offered, starting with GT-Line. This is available with the four-cylinder engines, and the standard kit list includes 18-inch alloys, heated leather seats, an eight-inch touchscreen with sat-nav, a head-up display, parking sensors, active cruise control and selectable driving modes. Prices start at around £32,000, with the diesel version commanding a premium of around £2,200.
For an extra £3,500, you can upgrade to GT-Line S trim. This adds dynamic LED headlamps, a 15-speaker Harmon Kardon audio system, heated rear seats, a powered tailgate, 360-degree surround view cameras, a sunroof and wireless phone charging.
At the top of the range, the Stinger GT S is the flagship of the entire Kia line-up. As well as getting a powerful V6 engine, it features 19-inch alloys, active adaptive damping and uprated Brembo brakes. Inside you get Nappa leather upholstery, plus the rest of the lavish spec from the GT-Line S. Prices for the GT S creep over the £40k mark, so road tax will be £450 for the first five years of ownership, but considering the performance and kit you get, the Stinger GT S is a comparative bargain when compared to the similar Audi S5 Sportback.
The Kia Stinger is a bold challenge to the European establishment; a sporty rear-wheel-drive executive model from a company best known for mainstream value. Surprisingly – or not, depending on your preconceptions – the Stinger makes a convincing case for itself. The aggressively-styled five-door coupe offers strong performance, entertaining handling, and a decent level of luxury and refinement.
You get plenty of toys, too, and all at a price that undercuts premium rivals by a hefty margin. Running costs are relatively high regardless of model, but the Stinger is an impressive first foray into a tough and high-profile segment.
Engines, performance and drive
The Kia Stinger is fun to drive, with strong performance and an agile, composed chassis
An eye-catching design means the Kia Stinger looks the part. However, what's really impressive about the brand's first attempt at a sports saloon for the European market is that it delivers competitive performance and a genuinely enjoyable drive.
Partnership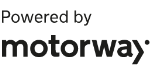 Need to sell your car?
Find your best offer from over 5,000+ dealers. It's that easy.
The chassis – even on GT-Line and GT-Line S versions – feels nimble and agile on the road, and grip is good. The steering is a bit light, and while switching between drive modes weights things up a little and alters engine and throttle response, it doesn't affect the chassis set-up. Still, the car rides decently and has a supple feel, which encourages you to push on and enjoy the drive.
A high-end Kia sports saloon with 365bhp will be a surprise to many, but the flagship GT S is well worth a look. While the performance figures show that the Stinger GT S has the measure of the Audi S5 Sportback, in the real world both cars feel very quick and the performance is so close that you wouldn't really notice a difference on the road. 
In fact, both are so fast that you won't be able to explore the limit of performance very often; and that's where the Stinger steals victory in terms of driver enjoyment. It's more fun more of the time.
The steering could do with more feel, but it's no worse than the S5's lifeless set-up. The Audi's quattro four-wheel drive means it's more planted as you come out of a corner, but the Kia's rear-drive layout and limited-slip differential mean there's more of a sense of movement in the Stinger as you balance the throttle, brakes and steering.
It's heavy, at 1,855kg, but still the GT S has an agile-feeling chassis, and it also manages to blend ride comfort and sportiness even on UK roads. Adaptive dampers mean you can set the suspension to comfort mode and enjoy a reasonably smooth ride, but there are also Sport and Sport+ modes that stiffen things up and reduce body roll. 
Engines
The 3.3-litre twin-turbo engine in the flagship Stinger GT S delivers its thrust efficiently and smoothly. With 510Nm of torque available from 1,300rpm it has plenty of low-end stomp, as well as developing impressive power as you rev the engine out. The car will hit 168mph and manage 0-60mph in 4.7 seconds with little appreciable turbo lag, which are convincing numbers in anyone's book. 
While the 3.3-litre V6 is powerful, it's not the most exciting engine. In Sport mode there's a muted growl from the exhaust, but it still doesn't sound very entertaining. Yet it's fairly responsive and revs nicely.
The eight-speed automatic transmission shifts itself smoothly in Comfort mode, but when you switch to Sport mode or employ the paddle-shifters you lose a bit of that refinement, and the shift quality is not as impressive as a dual-clutch Audi or ZF-equipped BMW. Still, when crusing it has no trouble finding the right gear, allowing the Stinger to sit effortlessly on longer motorway journeys.
When we tested the Stinger GT S against the Audi S5 Sportback, it was slightly slower than the Audi from 0-60mph, taking 4.9 seconds to the S5's 4.7 seconds, but the Kia was faster once it was rolling. The Audi's four-wheel-drive system means it launches ferociously, but the Kia was a tenth quicker from 30-70mph through the gears, posting a time of 3.9 seconds. 
The newcomer was also significantly quicker in-gear, as the Kia covered 30-50mph in just 2.2 seconds. This is where it gains another tenth of a second over the Audi, which took 2.3 seconds. 
Once you're up to speed the difference is even greater, because from 50-70mph the Stinger was faster in every gear. In fifth it took just 3.7 seconds to the S5's 4.0 seconds, and in sixth it set a time of 4.6 seconds. The Audi did it in 5.1 seconds.
If you don't need such extravagant performance, the 2.0-litre turbocharged petrol engine offers 244bhp, which is still enough for a good turn of speed. The 0-62mph sprint is covered in 6.0 seconds and top speed is 149mph. It doesn't pin you in your seat like the V6, but its relaxed nature means you'll often find yourself travelling faster than you might expect.
The 2.2-litre turbo diesel offers 197bhp and 440Nm of torque, enough for a 7.3-second 0-62mph sprint and plenty of in-gear flexibility to easily match diesel rivals for performance. Both smaller engine options share the eight-speed gearbox with the GT-S, and there's no manual choice.
MPG, CO2 and Running Costs
Buyers must weigh up good value pricing against less impressive economy and potentially poor residual values
Kia decided to launch the Stinger as a sporty driver's car, so economy and efficiency were understandably not at the top of the list when the model was developed. This may come as a disappointment to some buyers, especially high-mileage corporate users for whom the issue is compounded by relatively high CO2 outputs and Benefit-in-Kind (BiK) rates.
The most economical engine is the diesel, which offers a claimed 50.4mpg and 147g/km of CO2. The 2.0-litre petrol returns 35.8mpg and 181g/km, while the powerful GT-S with its twin-turbo V6 can manage only 28.5mpg and 225g/km. For reference, the more expensive Audi S5 delivers a much more impressive 38.2mpg.
The Kia Stinger posts BiK rates of 31 per cent for the diesel, 35 per cent for the 2.0-litre petrol, and a stiff 37 per cent for the sporty GT-S. That makes it a pricey company car, even alongside more expensive German rivals.
When it comes to road tax/VED, the two four-cylinder models attract the usual annual charge of £140, but the GT-S costs more than the £40,000, which means you'll be hit with £310 VED premium (£450 total) from years two to six. If you manage to spec the GT-Line S cars to £40k with options, the same would apply.
Insurance groups
The lowest insurance cost will be for the Kia Stinger GT-Line diesel, which falls into group 32. The 2.0-litre petrol is group 34. The respective ratings hop up to groups 34 and 36 if you go for GT-Line S trim, while the hot GT-S is group 41. The ratings across the board are marginally higher than for comparable Audi models.
Depreciation
While Kia has just about shaken off the scourge of budget brand depreciation for its mainstream vehicles, it remains to be seen how the used market will value a 'premium executive' model without a premium badge. However, expert predictions are quite good, with the top-spec V6 predicted to retain as much as 48 per cent of its value after three years or 36,000 miles. The entry-level petrol and diesel cars manage around 46 per cent, while the pricier GT-Line S versions drop to 43 per cent. That puts the Kia on par with the Audi A5 Sportback.
Interior, design and technology
The Kia Stinger is no shrinking violet, with a design that broadcasts its sporty intent
The Kia Stinger is a family-sized five-door hatchback/saloon with a coupe-style fastback roofline, and plenty of aggressive design details intended to convey its sporty nature.
It's fair to say in fact, that the styling is a little more extrovert than some of its European rivals. The front end is characterised by the Kia family 'Tiger Grille' flanked by swoopy wraparound headlamps and aggressively sculpted air intakes for radiator and brake cooling. The body flanks are also heavily chiselled with brake ducts on the front arches and sill extensions adding to the visual drama, while muscular haunches and that swooping roofline define the rear view. It's not just the top-spec GT-S that gets all the benefit either, as even the 2.2 diesel and 2.0 petrol models share the same dramatic body details.
The interior is attractive and reasonably well finished. But while it may be a little derivative, it does the job with a reasonably premium and high-quality feel. That said, the interior design doesn't have the cohesion of an Audi or BMW, and the quality of materials used in some areas of the interior isn't quite up to the level of its premium-badged rivals either.
Sat-nav, stereo and infotainment
The eight-inch tablet-style touchscreen stands at the centre of the Stinger's dash, above a trio of eyeball style air vents, with audio and heating controls beneath. As well as TomTom sat-nav, it features Bluetooth smartphone connectivity with Apple CarPlay and Android Auto, and can present images from the car's on-board cameras.
The 15-speaker premium sound system by Harman Kardon is worth a listen, and includes an under-seat subwoofer, while the head-up display (standard on all cars) is a nice premium touch.
Practicality, comfort and boot space
The Kia Stinger boasts a roomy cabin, but its boot doesn't match up to more practical rivals
The driving position in the Kia is great, though. You sit nice and low without losing forward visibility, and there's lots of adjustment in the wheel. It's easy to get comfortable, and long drives won't be a problem. 
While the driving position in the Kia helps forward visibility, look back through the mirror and your view is more limited due to the small rear windscreen.
Size
The Stinger is quite a large car at 4,830mm long and 1,870mm wide. The Audi A5 Sportback measures up at 4,712mm long. The 2,910mm wheelbase of the Kia gives it a further advantage over the Audi when it comes to cabin space, as the latter is shorter at just 2,811mm.
Leg room, head room & passenger space
The Stinger has quite a long wheelbase relative to its overall length, and the roofline travels well back over the rear passengers' heads before it begins its downward swoop. As a result, there's plenty of legroom and headroom in the rear, even for taller occupants. There's no shortage of space up front either.
Boot
The Stinger's rear hatchback tailgate is electrically operated on GT-Line S and GT S variants, and in spite of that sloping roofline opens to reveal a very usable boot volume of 406 litres. Practical as it is, the Stinger is beaten soundly by the Audi A5 Sportback and BMW 4 Series Gran Coupe, as they both offer 480-litre boots.
Reliability and Safety
Kia's reputation for reliability, and plenty of safety kit as standard, should make the Stinger a safe bet
As a totally new model, there's no specific Driver Power Survey data to reassure buyers about the reliability of the Kia Stinger. Fortunately, the Kia brand has a pretty sound reputation in that regard, and came third overall in our 2017 poll. This suggests Kia buyers are very happy with their ownership experiences.
We'll be watching with interest to see how that satisfaction is maintained amongst Stinger drivers, who may also be used to dealer facilities and services that reflect the ostensibly posher standards of BMW and Mercedes.
The Stinger hasn't been tested yet by Euro NCAP for crash-worthiness, either, but again we expect the car to perform strongly especially given the inclusion of so much active safety gear on the standard spec lists. All variants feature autonomous emergency braking, a driver fatigue warning, active cruise control and lane-keeping assistance, and all but the GT-Line get rear cross-traffic alert and blind-spot warnings too.
Warranty
All Kia models have an industry leading seven-year/100,000-mile warranty, so this naturally applies to the Stinger as well. It's a great demonstration of confidence from the company, and offers tremendous peace of mind to buyers too.
Servicing
We'd expect servicing costs for the Stinger to be less than some of the more upmarket brands, especially if you take advantage of package deals that will take care of maintenance for three or five-years for £300 and £600 respectively. The petrol models need servicing every 10,000 miles or annually, while for the diesel it's 20,000 miles.