Kia Stinger GT-Line S: long-term test review
Final report: Luxury Kia Stinger GT scored on style and spec, but it left us wanting something more
Find your Kia Stinger
Offers from our trusted partners on this car and its predecessors...
Or are you looking to sell your car?
Advertisement
The Stinger is the car Kia desperately needed to inject some kerb appeal into the brand. It's stylish, comfortable and laden with kit, but there is still some work to do on making this 2.0 model as good to drive as it is to look at.
Mileage: 5,070Economy: 29.0mpg
It's time to bid farewell to the Kia Stinger after six months of running the Korean firm's first genuine challenger to Audi and BMW. And as I hand back the keys it's a departure from the Auto Express fleet that has me a bit torn – over the 5,070 miles we've covered behind the wheel of the Stinger, it's a car that has impressed, puzzled and frustrated in equal measure.
But first and foremost it's a car that I'm glad exists, because the Stinger has transformed the way people look at Kia as a brand, and will continue to do so. Just seeing the five-door GT parked in a showroom alongside some more sensible models, such as the Ceed or Picanto, will help affirm to potential customers that Kia is a car maker that is going places.
It's clear that the Stinger is a very handsome car, I've talked about that at great length previously, and how people simply can't believe there's a Kia badge on the bonnet. But behind the good looks the Stinger has left me wanting for something a little more, especially in the 2.0-litre four-cylinder turbocharged form that I've been running on our fleet.
In fact, it has left me wondering why anybody would choose this particular model. Although the 244bhp 2.0-litre engine delivers decent performance, it's nothing extraordinary and the fuel economy is pretty poor, because I've been averaging 29mpg per tankful – but in town we've seen single-digit figures!
There are two things that stop this Stinger from being as good to drive as it is to look at: the weight and the gearbox. It's based on an old and heavy set of chassis components that isn't really set up for use in a performance car. The Stinger seems hampered by its weight and can often feel quite lethargic.
The eight-speed automatic gearbox doesn't help things, either, because the torque-converter set-up can be a little unresponsive. And even when you do take control with the steering wheel-mounted paddles, the car will still shift up a gear for you as you near the rev limiter.
However, there is a solution; if you can stretch your budget a little bit further, the V6-powered Stinger GT-S  is a car that fixes many of these issues. For around a £4,000 additional outlay over our car in GT-Line S trim, the 244bhp 2.0-litre is exchanged for a thumping 365bhp 3.3-litre. And while the fuel economy almost certainly won't improve – on our road test of the GT-S we managed around 28mpg, which is a tiny reduction – every other aspect of the Stinger's dynamic make-up gets a little bit better; added together, the changes transform it into a real performance car.
Partnership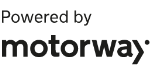 Need to sell your car?
Find your best offer from over 5,000+ dealers. It's that easy.
Performance aside, there's still plenty to like about the Stinger, regardless of engine choice. Our GT-Line S model is lavishly equipped with almost every conceivable gadget and luxury you could wish to have.
A 15-speaker Harman Kardon sound system is the perfect companion on long motorway drives, the wireless charging pad is perfect for when you get caught short without a phone cable and the bright and functional eight-inch central display features Apple CarPlay as standard. Having said that, the Stinger's own media and sat-nav system is so good that I often don't bother connecting my phone.
Third report: Kia Stinger
Mileage: 4,142 Economy: 31.2mpg
"It's a Kia? Really?" is a phrase I've heard endlessly from people all over the country after four months of running the Stinger. Although I must admit that when I first saw the five-door on stage at the Detroit Motor Show back in January 2017, it took me by surprise, too.
When the covers were first pulled off, nobody could quite believe the car had been designed and developed by the same company that for years had been building handsome but unexceptional hatchbacks and rather bland-looking SUVs. And 18 months later, it's still catching a lot of people out.
It's easy to see why: the Stinger is quite comfortably the best-looking car in Kia's showrooms and it does a good job of making everything else the firm sells appear dull by comparison. It's also perhaps one of the most stylish choices in its class; lined up against its main rivals the Volkswagen Arteon, BMW 4 Series Gran Coupé and Audi A5 Sportback, it has its own identity and really stands out next to the German saloons it competes against.
I'm not a huge fan of the tail-lights that seem to wrap themselves around the rear bodywork, and the four tailpipes exaggerate the car's performance potential. But overall I think it's a great-looking car.
• Kia Stinger vs VW Arteon vs BMW 4 Series
That also extends to the cabin; it doesn't lose out to its competitors when it comes to aesthetics, quality or materials. The design isn't as elaborate as its rivals'; the central screen is only operated by touch and there are no fancy digital dials no matter how far down the options list you look.
But the brushed aluminium on the centre console and soft leather on the dashboard and doors make it feel as premium as its German rivals – not something you could have said of Kia a few years back. Best of all, the cabin is very functional; the Stinger is a very easy car to live with.
It's a theme which extends to the driving experience, too; with a bit of help from my colleagues, I've managed to rack up over 4,100 miles in four months. The Stinger is at its best on the motorway, where the supple ride makes long, tiresome journeys more bearable and the engine is a bit more frugal. On a long run around 40mpg is achievable, but on average we're getting about 31mpg per tank, which is a range of 400 miles or so.
It's a shame Kia hasn't fitted more varied driving set-ups, because there isn't much difference behind the wheel in the Comfort, Sport or Sport+ modes. So while the Stinger looks the part, there's still a little way to go before the firm is challenging its rivals for outright thrills.
Second report: Kia Stinger
Mileage: 2,725Economy: 31.7mpg
As temperatures soar this summer, it's not just me who has been feeling thirsty more often; our Kia Stinger has been making frequent trips to the pumps.
Thanks to its hefty kerbweight and time spent battling through London's congested streets, the Stinger has been returning less-than-impressive fuel economy. Over the past few hundred miles it's been achieving around 32mpg on average, but I've seen that figure drop into the teens when driving to and from our office in the centre of the capital.
I knew fuel economy was never going to be a strength of the Stinger, but had been expecting a little better from the 2.0-litre four-cylinder turbo. Yet while the 244bhp engine packs plenty of punch, the level of performance on offer doesn't really match the efficiency figures.
Still, the Stinger remains a relaxing, comfortable and very easy car to get along with. I'm mostly impressed by the interior; perceived quality isn't quite up there with some of the class-leading German executive models, but some car companies could learn a lot from Kia when it comes to interior design.
Everything is so logically laid out and simple to use, and while the infotainment system isn't the most hi-tech, it's super responsive and can be configured to display whatever information you want. The only small niggle so far appears to be a faint rattle coming from the sunroof when driving over particularly rutted stretches of road. And unlike the welcome chime that strikes every time you start the car's engine, this is one irritating noise we might not be able to get rid of.
First report: Kia Stinger
Mileage: 2,164Economy: 34.0mpg
There aren't many car companies that have gone through a brand transformation quite as extensive as Kia's over the past 30 years. A range once filled with anonymous hatchbacks and saloons has been replaced with swathes of stylish and desirable new metal.
The all-new Stinger has played a significant role in helping the Korean brand update its image and it's the latest car to join the Auto Express test fleet.
Another reason why we're putting the Stinger through its paces is because this is Kia's first real attempt at taking on the established German car makers. So, I'll be running the Stinger for six months to see if it's cut out for life in the executive company car park.
We headed down to Beadles Kia in Croydon to meet sales executive Phil Smith to collect our car. While the 365bhp 3.3-litre V6 Stinger GT S sounds and looks appealing, we've opted for the more sensible 2.0-litre four-cylinder turbo petrol model instead. There's still plenty of punch, however, with 244bhp and 353Nm of torque.
The range is made up of two trims: GT-Line and GT-Line S. Neither will leave you wanting for more kit, but our range-topping model has a roster of standard equipment you wouldn't find on equivalent models from Audi, BMW or Mercedes. It includes a full leather cabin, heated and cooled front seats, an electrically adjustable steering wheel, a head-up display and a 360-degree camera system. Then there's a 15-speaker Harman Kardon stereo set-up, an eight-inch touchscreen with sat-nav, adaptive cruise control, plus Apple CarPlay and Android Auto.
All that (and more) will set you back £35,525 or £400 per month on a three-year PCP deal with a deposit of £8,850. It's so well kitted out there isn't a single optional extra fitted to our car, aside from the £645 premium paint. Spec a BMW 420i Gran Coupe to a similar level and the price will be north of £40,000.
So far so good then, and it's not as if you have to make any compromises when it comes to style. Okay, the Kia badge on the nose doesn't carry the same prestige as a BMW's, but our pearl white Stinger with bronze exterior detailing is already attracting plenty of attention. And once people find out it's a Kia, they invariably want to know more.
While I may have only just picked up the keys to the Stinger, there are one or two things that are beginning to bug me. Every time you climb in and switch on the ignition you're greeted with a welcoming chime. And as far as I can see there is no way to switch it off in the car's settings.
There's another annoying bong when you open and close the boot. Of course, it's an automatic tailgate, but every time you open it two sharp beeps erupt from the car. And when you close it, the Stinger blasts out the same beeps again. I understand it's a safety feature, but it's already beginning to grate.
There's plenty to like from behind the wheel, though. So far the Stinger has spent most of its time in the confines of London's congested and potholed roads, but the supple ride and brilliant stop-and-go adaptive cruise control quickly take the pain out of commuting into the centre of the capital.
The eight-speed automatic gearbox works its way seamlessly through the ratios, while the engine produces a nice rasp from the exhaust as you extend it beyond 5,000rpm.
I'm yet to really test the Stinger's rear-drive chassis, but I've high hopes given it was partly developed by former BMW M Division engineering boss Albert Beirmann; he's partly responsible for the Hyundai i30 N, which is a fabulous hot hatch. Has Kia combined desirability, sharp driving dynamics and affordability into one package? The initial signs look pretty good.
*Insurance quote from AA (0800 107 0680) for a 42-year-old in Banbury, Oxon, with three points.