Kia Stinger vs Audi S5
Two style-focused V6 four-doors do battle, as the new Kia Stinger takes on the premium Audi S5
Ten years ago few people would have guessed that Kia, the South Korean manufacturer best known for its reasonably priced hatchbacks, SUVs and superminis, would bring out a car that directly rivals one of Audi's most accomplished fast family models. Yet that is exactly what has happened with this, the Kia Stinger GT S, which has set its sights firmly on the Audi S5 Sportback.
It's a big leap for a company such as Kia to take on a brand like Audi – but the Stinger's 3.3-litre twin-turbo V6 ensures it has the performance to rival the S5, even if the £40,495 price means it'll have to impress buyers used to premium models.
The Kia does undercut the Audi on price, but can it really manage a win over the establishment?
Head-to-head
| | | |
| --- | --- | --- |
| Model: | Kia Stinger GT S | Audi S5 Sportback |
| Price:  | £40,495 | £48,175 |
| Engine:  | 3.3-litre twin-turbo V6 petrol | 3.0-litre turbocharged V6 petrol |
| Power/torque:  | 365bhp/510Nm | 349bhp/500Nm |
| Transmission:  | Eight-speed automatic, rear-wheel drive  | Eight-speed automatic, four-wheel drive  |
| 0-60mph | 4.9 seconds | 4.7 seconds |
| Top speed:  | 168mph | 155mph |
| Test economy:  | 28.6mpg | 26.2mpg |
| CO2/tax:  | 225g/km/£450 | 174g/km/£450 |
| Options:  | Metallic paint (£645) | Metallic paint (£645), privacy glass (£375), Light and Vision Pack (£750), multifunction steering wheel (£100), Comfort and Sound Pack (£1,295) |
Kia Stinger GT S
For: Surprisingly fun to drive, lots of equipment, comfortable ride.Against: Engine could be more exciting, finish lacking in some areas, pricier on finance.
A high-end sports saloon with 365bhp from Kia will be a surprise to many, but it's time to get used to the idea because the car is here, and it's well worth a look.
The eye-catching design means the new Stinger looks the part. However, what's really impressive about the brand's first attempt at a sports saloon for the European market is that it delivers competitive performance and a genuinely enjoyable drive.
While the Stinger was slightly slower than the Audi from 0-60mph in our tests, taking 4.9 seconds to the S5's 4.7 seconds, the Kia was actually faster once it was rolling. The Audi's four-wheel-drive system means it launches ferociously, but the Kia was a tenth quicker from 30-70mph through the gears, posting a time of 3.9 seconds.
The newcomer was also significantly quicker in-gear, as the Kia covered 30-50mph in just 2.2 seconds. This is where it gains another tenth of a second over the Audi, which took 2.3 seconds.
Once you're up to speed the difference is even greater, because from 50-70mph the Stinger was faster in every gear. In fifth it took just 3.7 seconds to the S5's 4.0 seconds, and in sixth it set a time of 4.6 seconds. The Audi did it in 5.1 seconds.
• Best performance cars on sale
While the numbers show that the Stinger has the measure of the Audi, in the real world both cars feel very quick and the performance is so close that you wouldn't really notice a difference on the road.
In fact, both are so fast that you won't be able to explore the limit of performance very often; and that's where the Stinger steals victory in terms of driver enjoyment. It's more fun more of the time.
The steering could do with more feel, but it's no worse than the S5's lifeless set-up. The Audi's extra driven wheels mean it's more planted as you come out of a corner, but the Kia's rear-wheel-drive layout and limited-slip differential mean there's more of a sense of movement in the Stinger as you balance the throttle, brakes and steering.
Partnership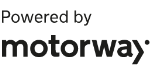 Need to sell your car?
Find your best offer from over 5,000+ dealers. It's that easy.
It's heavy, at 1,855kg, but still has an agile-feeling chassis, and it also manages to blend ride comfort and sportiness even here on UK roads. Adaptive dampers mean you can set the suspension to comfort mode and enjoy a reasonably smooth ride, but there are also Sport and Sport+ modes that stiffen things up and reduce body roll. The S5's adaptive dampers aren't standard, and it's £900 to upgrade from the normal 'S' Sport suspension.
So the Kia is a winner for drivers, and it's also very well equipped as standard. However, the Stinger's cabin isn't quite as nicely designed or built as the S5's.
Testers' notes 
• Steering wheel: The steering wheel is a key touch point in a car's interior, which is why it's so strange that Kia has fitted a cheap-looking plastic centre section.
• Fit and finish: Metal detailing is a nice touch, but the Stinger can't match the Audi's top-quality materials.
• Seats: The Kia's seats and driving position are excellent, so long trips aren't a problem.
Audi S5 Sportback
For: Excellent performance, high-quality interior, sharp styling.Against: Not that much fun to drive, firm ride, not enough standard kit.
The Audi S5 Sportback's strong points are its sharp styling, high-quality interior and huge performance. While it falls behind the Kia for engagement, the S5's impressive traction adds another dimension to its character on the road.
It's faster off the line than its rival here, beating the Kia's 0-60mph time by two tenths of a second, but where you really notice the benefit of the all-wheel-drive set-up is in corners. Get on the power aggressively and the Audi will stick to its line for longer, although it's not as exciting as the Stinger as a result. In wet weather, though, the S5 feels almost as composed as it does in the dry and that's where the quattro system comes into its own.
While the Audi is down on power and torque compared with the Stinger – 349bhp and 500Nm versus the Kia's 365bhp and 510Nm – it is 195kg lighter than its Korean rival. At 1,660kg, the S5 Sportback undercuts the GT S's 1,855kg kerbweight, which helped it deliver competitive performance.
While the Audi was a little slower from 30-70mph, taking four seconds compared with the Stinger's 3.9 seconds, both cars offer fantastic acceleration, with the pair covering 30-50mph in fourth gear in three seconds flat.
The Audi's engine isn't particularly characterful, but in this test it's still the more enjoyable unit. There's a sportier exhaust note, and it revs rapidly; but neither car's V6 is as sweet as the straight-six in a BMW 440i Gran Coupe.
The Sportback was also a little less refined than the Stinger in our noise tests, partly due to its firmer suspension. Yet both models recorded similar readings in the noise tests, while the S5 offers plenty of high-speed cruising refinement.
Both of these saloons are superb long-distance cruisers; quiet and comfortable on the motorway and responsive and sharper when you adjust the driving modes. However, the S5 can't match the Stinger's driving position and smoother ride.
Still, the Audi's larger boot means you'd be able to fit more luggage inside. It's also brighter in the rear of the cabin, which helps add a feeling of space, even if the Kia has more headroom than the Sportback.
The S5's interior is a clear winner, though, because the materials used are superb and the design is one of the best in any car. It's finished beautifully, and Audi's Virtual Cockpit system lets you use the sat-nav and other functions on a large 12.3-inch digital display instead of traditional dials. It's an excellent set-up and at £250 is a worthwhile extra to add a hi-tech feel that complements the model's well built and high-quality interior.
Testers' notes 
• Virtual Cockpit: System replaces dials behind the steering wheel and allows you to display sat-nav info directly in the driver's line of sight. It's a great set-up.
• Materials: Top-quality metal and leather finishes feature all around, and provide an upmarket ambience.
• Seats: Driving position is higher up than that of the Kia, but it still feels suitably sporty.
Verdict
First place: Kia Stinger GT S
Kia's first go at a sports saloon has turned out to be a top choice. It loses out on interior design and quality, but the Stinger has loads of standard equipment to make up for that; and with its engaging driving dynamics, it narrowly manages a win over the Audi. It's just a shame the car isn't cheaper on finance.
Second place: Audi S5 Sportback
The S5 Sportback's sharp looks and great interior mean it has plenty of appeal – but it's not as fun to drive as the Stinger GT S. Both have their merits, and the security of four-wheel drive might appeal to some, but the Audi's higher price and costly options mean it isn't as good value as the Stinger.