Used Kia Stinger review
A full used buyer's guide on the Kia Stinger covering the Stinger Mk1 (2018-date)
In 2021, Kia celebrates 30 years of car sales in the UK, and in that time the company has progressed beyond all recognition. Nowhere is this more obvious than with its Stinger, a luxury GT that came only with an automatic transmission and rear-wheel drive. Long considered a value brand, even in recent years despite the all-round brilliance of many of its cars, the Stinger was still seen as a departure for this Korean brand.
After all, buyers expected economy hatchbacks and SUVs from Kia when the Stinger appeared, but suddenly the company's showrooms had an ultra-sleek four-door coupé on display – one that was capable of 168mph in range-topping 3.3-litre form.
In typical Kia fashion the Stinger has proved to be desirable for a host of reasons but it has remained a rare sight on UK roads – but not because of any shortcomings on its part.
Models covered
Kia Stinger Mk1 (2018-date) – Sleek GT is a rare sight on UK roads, but makes a great used buy.
History
We got our first glimpse of the Kia Stinger in 2011, when it was shown as the GT concept at the Frankfurt motor show. It would take another six years for the car to go into production, with Kia's management unsure about whether or not the company could sell enough examples of the car to justify putting it into showrooms. But Kia persisted with the Stinger and it went on sale in the UK in January 2018, priced from £31,995.
That was for the 244bhp turbocharged 2.0-litre T-GDi GT-Line, above which sat the 197bhp 2.2-litre CRDi GT-Line. Above these were GT-Line S editions with the same engines, then at the top of the pile was the £40,995 GT S 3.3-litre T-GDi V6, with a 365bhp engine that provided a 168mph top speed along with 0-62mph in just 4.7 seconds.
Which one should I buy?
The Stinger model range wasn't all that wide, with each of the three variants appealing to different buyers. The diesel is for those who want to balance style with economy, the 2.0-litre petrol edition is for those who prize driving pleasure a bit more, while the V6 is for those who enjoy high-performance driving and are happy to pay for it. Whichever one you choose it'll be very well equipped, with the GT-Line coming with 18-inch alloy wheels as standard, along with leather trim, auto-dimming interior and exterior mirrors, and heated front seats with electric adjustment for the driver.
Also included was a heated steering wheel, front and rear parking sensors with a rear camera, an eight-inch display with navigation, Drive Mode Select, electric steering wheel adjustment and a nine-speaker hi-fi. The GT-Line S added LED headlights, rear heated seats, ventilated front seats, a 15-speaker hi-fi, around view camera and a panoramic roof. The GT S came with 19-inch wheels, premium Nappa leather trim and electronically controlled suspension.
Alternatives to the Kia Stinger
When you take asking prices into account, there's nothing that can deliver the style, value and standard equipment that the Stinger offers, especially if you're looking at one of the V6 GT S editions. However, if you've got a flexible budget there are two key rivals within reach: the Audi A5 Sportback and the BMW 4 Series Gran Coupé. Both are very desirable hatchbacks which are available with four-wheel drive; otherwise the Audi has its power going to the front while the BMW is rear driven.
Partnership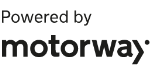 Need to sell your car?
Find your best offer from over 5,000+ dealers. It's that easy.
Both cars are impressively built with peerless ergonomics and they're well equipped as well as good to drive, but they're significantly more expensive to buy, and also to run. The Volkswagen Arteon is also worth considering but it features a bootlid rather than a hatchback, so it's not quite as practical.
What to look for
Drivetrain
In some overseas markets Kia offered a four-wheel-drive Stinger, but all UK cars were rear-wheel drive.
Gearbox
All Stingers came with an eight-speed automatic transmission as standard, with no manual option.
Rattles
Buy a car with a sunroof and it might rattle very noticeably. Quite a few cars have been fixed already.
Spare wheel
The Stinger comes with a tyre mobility kit, but a space saver spare wheel will fit under the boot floor.
Juddering
Juddering can be a problem as the car is cornered. Higher-quality oil in the differential fixes things.
Interior
The Stinger's interior is a great place to spend time as it's comfortable and feels very solidly built, and it's very sound ergonomically. Despite being Kia's halo model it doesn't feel as plush as you might expect; Audi and BMW interiors feel more special. Best viewed as a four-seater, there's decent legroom in the back, but headroom is tight because of the coupé profile. Boot space is reasonable at 406 litres, or 1,114 litres with the rear seats folded.
Prices
Check out the latest used prices for the Kia Stinger on our sister site Buyacar.
Running costs
Diesel-engined Stingers need to be serviced every 12 months or 10,000 miles, which is par for the course nowadays, but the petrol editions cut that to every six months or 6,000 miles, which is the shortest interval that we've come across for a long time, so if you're a high-mileage driver it's going to really push up the running costs. Each of the first six services has a different price tag attached, with petrols pegged at £139-£369, while diesels are £116-£239.
At least there are no cam belts to replace as all Stinger engines are chain driven, and although fresh brake fluid is required every two years, this is already built into the service cost. Replacement coolant is also included in the service costs; this job is due every 10 years, and in the case of petrol engines there's a 120,000-mile limit, whereas for diesels it's 100,000 miles.
Recalls
Kia hasn't issued any recalls for the Stinger so far, and there's a good chance that it won't issue any in the future either as the company has a good record in this regard. Across all of its model ranges since Kia arrived in the UK in 1991, the brand has issued just 39 recalls, which is impressive considering that covers a three-decade period, with the company having sold several dozen models in that time.
Since the Stinger was launched at the start of 2018, Kia has issued nine recalls across its entire model range, but seven of those were for cars that predated the arrival of the Stinger, which suggests that Kia is pretty good at developing and building its cars to a high standard.
Driver Power customer satisfaction
As you'd expect, the Stinger hasn't made it into our new or used Driver Power survey because it hasn't sold in big enough numbers. There aren't even any owner reviews on carbuyer.co.uk, so our only guide to Stinger ownership is our annual Brands survey, in which Kia came second in our 2020 poll, out of 30 entries and beaten only by Lexus. With top 10 scores for just about everything Kia's performance is impressive, and so is half a dozen first places across the various criteria included in the survey.
Verdict
When Kia launched the Stinger, it said: "Stinger will be a game changer for Kia – a car to convince people, if anyone still needs convincing, that the company has put the days when it was a value-driven brand mainly concerned with durability and practicality behind it. Those attributes are still important, but Kias are now highly desirable in their own right. Stinger epitomises that." To a point that was true, but predictably the Stinger went on to be a niche seller as it was up against some extremely talented competition. Admittedly that competition was significantly more costly but those who have bought a Stinger don't seem to have regretted their purchase, which is why if you're in the market for a luxurious sporting large family hatch, the Kia might tick a lot more boxes for you than you think.