Black box car insurance slammed as malfunctions and complaints rise
'Intrusive' black box technology criticised as insurers force policyholders to defend anomalies in the telematics data from their cars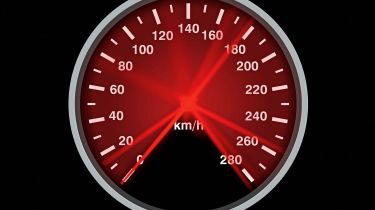 Black box car insurance policies – which see location and driving data used to set insurance premiums – have been slammed as "exploitative data-for-discounts schemes", amid privacy concerns and a series of complaints that malfunctioning black boxes have seen drivers threatened with cancelled insurance policies.
The Financial Ombudsman Service (FOS), which regulates the UK insurance industry, admitted in 2018 that it had received complaints from "a number of people who believed the data their 'black box' had collected wasn't right". Those growing numbers may be linked to the increasing use of black-box policies, but a worrying number of readers have contacted Auto Express to complain that their telematics devices had gone wrong – sometimes significantly so.
"106mph" in a 30 limit
Emily D wrote to us after her black box provider E-mailed, claiming that she had spent an extended period driving at 106mph in a 30mph limit. As well as being a speed Emily said she would "never dream" of reaching, the location of the alleged incident meant she would have had to travel 120 miles from her home in less than a minute. Her black box also deemed a local road witha 60mph limit to be a 30mph zone.
Emily contacted her insurer, and it admitted that the results were "bogus", although the company assured her false readings such as this were "very rare".
"I wasn't impressed to say the least," Emily said. "Is it really worth having a black box if they're this faulty? It seems insurers need to update or upgrade them, or just stop using them altogether."
Case study: Ian L's daughter
Because telematics insurance is typically purchased by new drivers who otherwise struggle to get affordable cover, many of those with malfunctioning black boxes are young, and may not be experienced in handling complex complaints. So when Ian L's daughter received an E-mail telling her that her insurance would be cancelled within seven days due to her allegedly poor driving, Ian contacted the company on her behalf.
From day one, Ian's daughter had complained about the accuracy of the black box, which rarely marked her acceleration and braking above 0 out of 100. Ian said his daughter drove sensibly and appropriately, and had even been given discounts for her driving with previous telematics policies.
After hours spent on the phone, Ian was able to get the cancellation delayed while the insurer reviewed the data. Ian asked the company to provide specific journey times where the infringements had allegedly taken place. These investigations uncovered incorrect data had been logged by the black box, and the company agreed to strike the low scores from Ian's daughter's records.
Ian told us: "I can see the benefits to insurers of the black-box system, but the heartache it causes when data is inaccurate is not advantageous to good driving habits, as it shifts the focus from correct driving procedures to fear." 
Rising black box complaints
The FOS doesn't track how many complaints it receives over black box insurance. The organisation does, however, log the total number of complaints it receives for car and motorcycle insurance, and this almost doubled from 7,190 in the 2013/14 financial year, to 12,977 in 2018/19.
Partnership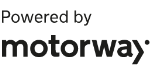 Need to sell your car?
Find your best offer from over 5,000+ dealers. It's that easy.
While there is no way of telling how many of these complaints related to telematics insurance, the British Insurers' Brokers Association estimates there were just 296,000 black box policies in 2013, and around one million today.
Commenting on our investigation, Silkie Carlo, director of privacy group Big Brother Watch, said: "Affordable insurance shouldn't be predicated on intrusive surveillance and profiling." Carlo said the fact black boxes malfunction is "totally absurd", and added: "We oppose these exploitative data-for-discounts schemes and urge insurance companies and customers alike to reconsider using them."
• Best car insurance companies
The Association of British Insurers said that black-box insurance was of "particular benefit" to young drivers, and advised: "Where a motorist is unhappy with their device and believes the information recorded is inaccurate, they should speak to their insurer, who should investigate."
A spokesperson from the FOS said drivers should complain to their insurer if they feel that their black box device has malfunctioned. If this does not solve the issue, they should contact the FOS, which would "decide if the insurer has treated you fairly and [has] the power to put things right if they haven't".
Cancelled policies have to be declared forever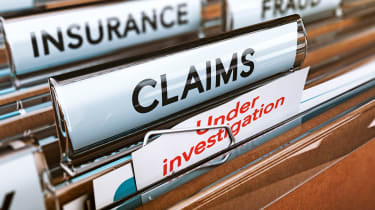 While insurance companies will only ask about speeding convictions issued within the last five years, and even drink-drive convictions become 'spent' after 11 years, anyone who has ever had an insurance policy cancelled on them – as can happen with malfunctioning black boxes – must declare this for the rest of their motoring life. As a result, cover may be permanently harder and more expensive to secure.
Drivers whose cancelled black-box policies are subsequently overturned on the basis of faulty data are advised by the Financial Ombudsman Service to get written evidence to explain this cancellation to future insurers. However, this will be cold comfort to innocent drivers who are unable to prove that their black boxes have malfunctioned.
Reader's complaint highlighted box issues
In May 2018, we investigated the case of student Cydney Crean, who had been accused by her insurer of speeding on three separate occasions, despite time-stamped home CCTV footage clearly showing her Fiat 500 parked on her driveway when the alleged offences took place.
Cydney's insurer said it would cancel her policy, but after our intervention admitted "the clocks changing to British Summer Time" had caused "data inconsistencies" in her black box. Cydney's insurer maintained she had been speeding, but despite this claim fitted a new telematics device to her car, arranged a 50 per cent discount for the remaining balance of the policy, and offered £150 in compensation.
Have you ever taken out a black box insurance policy? Tell us about your experience below...