New long-range speed camera gets drivers' support
Gloucestershire Police trialled the long-range speed camera at 35 sites, detecting 1,325 offences in a single month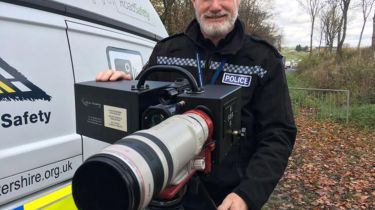 Drivers have expressed support for a new long-range speed camera that police can use to spot driving offences from up to 1km away.
Gloucestershire Police trialled the device at 35 sites along the A417 during November 2018 and spotted a total of 1,325 offences, of which 1,293 were for speeding. Of these speeding offences, 10 were at more than 100mph, with the highest recorded speed being 126mph.
• Britain's most active speed cameras revealed
Gloucestershire's trial of the camera - dubbed 'the Long Ranger' - also saw drivers caught for number plate offences, seatbelt offences, tailgating incidents and mobile phone use behind the wheel.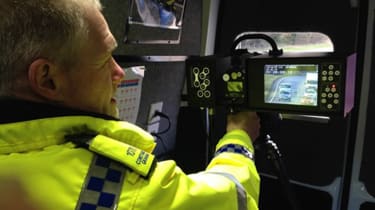 The trial also resulted in 52 warnings being given out, 12 vehicles being seized, one positive breath test, one positive drugs wipe and one weapons seizure.
Now, drivers have voice broad support for long-range cameras, with an RAC poll of over 2,000 motorists finding 59 per cent in favour of their use. Just under a third (28 per cent) opposed the cameras being used, with 13 per cent not expressing an opinion.
The most popular reason respondents gave for believing long-range cameras are a good idea was that they will catch drivers using their phones, with 78 per cent claiming they see this too often. Meanwhile, 77 per cent cited tailgating, middle-lane hogging and lack of seatbelt use as the best reasons.
• Tailgating: does it make you stressed?
Of the 28 per cent who opposed the use of the cameras, 44 per cent believed they are unfair on drivers as they can't be seen in advance. In addition, 35 per cent were concerned about privacy issues and 13 per cent simply didn't want to get caught speeding.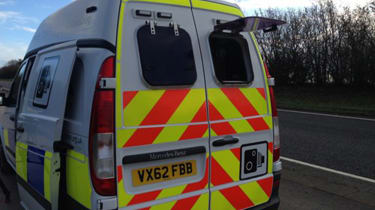 RAC road safety spokesperson Pete Williams suggested the reason drivers support the cameras is because they "are used to speeding being enforced by a variety of means and are frustrated a similar focus is not employed to catch those they regularly seen committing other motoring offences".
Williams went on to say that, in spite of this, the camera's "primary use will no doubt be to catch speeding drivers."
He added: "With dramatically fewer police officers on patrol these days, enforcement of multiple motoring offences via long-range camera could be seen as a more efficient use of police time."
Do you think long-range speed cameras are a good idea? Let us know your thoughts below...