10-year-old tyres set to be banned
Department for Transport plans to ban buses, minibuses, coaches and HGVs from using decade-old tyres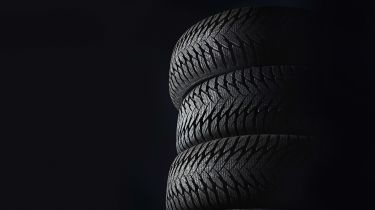 Tyres that are more than 10 years old could be banned from use on certain vehicles after the Government launched a public consultation.
The Department for Transport (DfT) has announced it intends to consult on legislation to make it illegal for buses, minibuses, coaches and HGVs to run with tyres manufactured more than a decade ago.
• Best online tyre retailers 2019
The consultation follows a series of Government projects and campaigns relating to tyre safety, including research into the impact the age of a tyre has on its safety.
In 2013, the DfT issued guidance to bus operators advising them against fitting older tyres to the front axles of their vehicles.
The Driver and Vehicle Standards Agency (DVSA) has further reinforced this by carrying out inspections on the vehicles. Since June 2017, it has inspected 136,263 buses and found that only 0.06 per cent of them were in breach of the guidance.
• Government to target particulate pollution from brakes and tyres
Furthermore, in November 2018, the DVSA's guidance on maintaining roadworthiness was updated to say that tyres of 10 years or older should not be used on the front axles of HGVs, in addition to buses and coaches.
The UK's Transport Research Laboratory has also worked with a leading US laboratory to carry out tyre testing and analysis, the results of which will be published in the spring.
Transport secretary Chris Grayling said: "Keeping people safe on our roads is our priority, and we have been working hard to understand the link between tyre age and road safety."
He claimed the need to ban tyres more than 10-years-old on these types of vehicle was based on the "precautionary principle", a risk-management strategy that advocates taking a careful approach to danger, even when firm empirical evidence may not exist.
Roads minister Jesse Norman added: "I believe the changes we are consulting on will save lives, and I hope it will be welcomed by everyone who shares a commitment to making our roads safer, for the benefit of all."
Have you ever bought tyres online? Check out our guide to online tyre retailers here...