Best online tyre retailers 2020
Which company provides the best online tyre-buying experience? We test 11 sites to find out…
Tyres are an expensive but essential motoring consumable. Whether you pick up a puncture or have worn rubber from many miles of driving, getting a fresh set is paramount to road safety, not just for you but also for other road users.
It's not a case of just going for the cheapest option, with Auto Express tyre tests showing the benefits of premium brands when it comes to cornering and braking, both in the wet and dry.
Finding the best deal on tyres is something of an art; and that's where our test of online tyre retailers comes into play. Many offer a choice between mail order (so you have to sort fitting yourself), delivery to a partner fitting centre, or a mobile service. And the good thing is, many of these facilities remain open during the current Covid-19 lockdown.
Each year we conduct this test, we see more websites entering the market; this time we tested 11, and narrowed them down to the top eight.
How we tested them
The sites all offer similar functionality, with the option to enter tyre size or your car reg before showing a list of suitable options.
We rated retailers for the ease of use, the ability to filter search results and whether stock availability was clearly listed.
We searched our top-rated tyres from our tests, including larger SUV sizes. Bonus points were awarded for sites with all our tyres in stock, while price was the final deciding factor.
Verdict
Our long-time winner Black Circles continues to reign supreme, with the best combination of a user-friendly website, a good selection of tyres, and price. New entry Tyre Leader is a very close second, though, and is definitely worth checking out, while My Tyres impressed, too.
Black Circles
Tyre Leader
My Tyres
Reviews
Black Circles
For many years now, Black Circles has been the go-to website for online tyre purchases.
The competition has undoubtedly closed the gap, and the unbeatable stock list and great prices are no longer totally stand-out. But overall Black Circles has the best combination of an easy-to-use website, tyre availability and price. We especially like the search filters and the explainers, which make choosing your tyres clear and simple.
It returned five out of six of our tyres and had some of the best prices on offer, too. A great place to shop for fresh rubber.
Tyre Leader
A new entry for 2020, and what a debut. Tyre Leader produced availability for all our searched-for tyres, with stock indicators listed; there's even a price comparison tool that matched against some of the rivals on this test.
There are a lot of options for searching and filtering, and the list of tyres was easy to hunt through. Not only were the tyres easy to find, the prices it returned were some of the cheapest on the market. The only downside is there's no option for mail order delivery; you have to use its mobile service or find a nearby fitting centre to do the job.
My Tyres
Partnership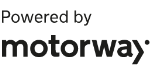 Need to sell your car?
Find your best offer from over 5,000+ dealers. It's that easy.
A podium finish in our last test is backed up by another impressive performance from My Tyres, thanks to tyre availability and price.
The site is extremely easy to use, with a basic design making searching simple. There's a lot of information about each tyre, although there's no stock indicator readily available. It did have each of our six tyres listed, though, and prices were a match for the best on test.
A highly recommended place to shop – especially if you're after tyres that aren't necessarily mainstream brands.
Oponeo
We've always liked the clean design and simple search function found on Oponeo's website, including a tyre graphic that shows you how to read your car's tyre size.
We also love the colour-coded bar chart that denotes stock levels for each tyre, so you know how quickly you need to act to secure the tyres that you want. However, the search filters are not as intuitive to use as some rivals' here, which makes it a little harder to navigate.
Tyre availability was strong, though, with only one of our searches coming up empty. Prices were competitive, too.
Love Tyres
A previous test winner, Love Tyres has fallen down the pecking order in recent years, with rivals surpassing its functionality and selection of tyres.
But 2020 has proven to be something of a renaissance for Love Tyres, because although it has a very basic interface and slightly old-fashioned filtering, it delivered a great return of searches.
Only one of our tyres wasn't listed, and for the rest, stock indicators told us when the selected rubber would be available. Prices were also great, returning some of the lowest across the board.
Asda Tyres
Not necessarily the first name that comes to mind when thinking of car tyres, but Asda's website impressed in several areas.
The graphics are great, and searching is extremely user-friendly, with the results full of helpful information to guide you through the process. Stock levels are handled by entering your postcode to show if there are tyres available nearby. There's also a string of useful offers that are synonymous with the Asda brand.
However, just two of our six tyres were listed and, once fitting costs were added, prices were no better than rivals'.
ProTyre
One of the nation's biggest tyre retailers offers a useful service that allows you to order remotely, and then visit a local garage to have the fresh rubber fitted.
It has a good interface, and filtering by price bracket helps you pick and choose the best money can buy. We're also big fans of the search tool that allows you to compare up to four tyres before buying.
On the face of it, prices appear a little higher, but that's because fitted costs are included as standard. The only letdown for us was that half of the tyres we searched for weren't listed.
National
Another big-name player with a large network of outlets across the country is National. One of its benefits is that you can take advantage of its mobile fitting service when buying tyres from here.
There are pleasing tyre graphics to help you read your size, and the website is easy to use. The search filtering is good, although you have to do a lot of scrolling to get through the list, due to unnecessarily big images.
Like ProTyre (above), prices seem a bit higher, because fitting is included. But only three of our six tyres were available.
Also tested
Tyres on the Drive
Tyre Shopper
Kwik Fit