'Are motor shows dead or alive? Car manufacturers don't seem to know'
No car manufacturer seems to know whether or not the humble motor show is going to thrive to be killed off, says Mike Rutherford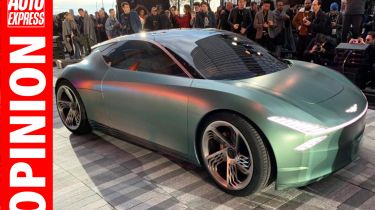 Confused about the future for homegrown and international motor shows? Me too. Even some leading car manufacturers can't seem to decide whether they're for or against.
For example, a month ago in Korea a spokesman from Hyundai Motor Europe assured me that motor shows are toast. Yet in the same week the company, plus sister brand Kia, starred at the Seoul show with several new cars, a couple of them highly significant. Then, weeks later, the same Hyundai-Kia-Genesis (H-K-G) Group unveiled a fleet of important, fresh models at the New York and Shanghai shows.
• New York Motor Show 2019: news round-up 
And this month, at the London Motor & Tech Show, Kia will exhibit at least one pre-production product – the Soul EV – that doesn't land in UK showrooms or hit our roads until late 2019.
For heaven's sake, the H-K-G clan has around 1,000 designers physically creating an average of one new car per week (not all of them full-scale production versions, of course). Where better to display these future models in the metal than in front of hundreds of millions of motorists who pay to attend shows, before potentially paying again to purchase new cars? 
Germany's VW Group contradicts itself in a similar fashion. One minute its chairman, Herbert Diess, says "motor shows are dead"; the next he's spending millions attending, er, motor shows. If he really believes in the death of the car exhibition, presumably he and his mainly German brands will boycott this September's Frankfurt Motor Show? I think not.
America's Tesla is another firm that hasn't thought through its approach to motor shows. Last summer it boasted a brilliantly designed and built stand at Goodwood's Festival of Speed, the world's poshest 'motor show'. Yet by winter Tesla's LA show 'exhibit' looked more like an upholstered shipping container, and in spring 2019 the company couldn't even be bothered to rock up for the New York show, which annually attracts one million-plus visitors – many of them wealthy and itching to buy.
The argument goes that car makers have allegedly discovered better ways to spend their billions in the pursuit of increased sales. Some pay eye-wateringly large sums to lazily slap their logos on sporting events or sportsmen. But for what? When you see Chevrolet's name on the shirt of a Manchester United player, does this make you want to buy a car from that ailing US manufacturer? Hardly. Especially as it has withdrawn from the UK market. Honestly, the £47million a year Chevrolet blows by plonking its logo on Man U shirts would be better spent on rugged and reusable motor show stands and personnel. 
Yet another lesson in how not to do things came a few days ago, when Tesla's Elon Musk staged his own little no-cost online 'motor show' and sales spiel, which included his laughable contention that "it's financially insane to buy anything other than a Tesla".
With woefully misleading lines like this, who needs a proper stand, with proper cars and proper sales execs, at proper motor shows? He does. And, given Tesla's $702m first-quarter loss this year, so do his increasingly baffled existing and potential customers.
Partnership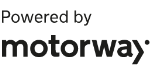 Need to sell your car?
Find your best offer from over 5,000+ dealers. It's that easy.
If you enjoyed reading Mike's column then head to our opinion page for more from Mike and editor-in-chief Steve Fowler...