'Google can change how cars are sold forever'
Google should lend it's modern retailing expertise to car manufacturers rather than building its own car, says Mike Rutherford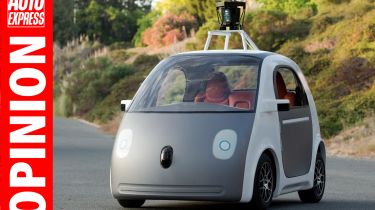 The prospect of a 'Google car' leaves me lukewarm because such a vehicle is swamped by hype, confusion and gross uncertainty. Like most future vehicles from tech firms with zero automotive experience, there are too many question marks and too few certainties. But the sooner Google becomes directly involved in the retailing of new cars, the better. I say this because here's a company that currently reacts to customer demand – or the lack of it – better than any other I know.
For example, the company's original Pixel 3 XL phone wasn't selling well at around £900, despite having what is arguably the best camera in the business. So it's just launched a 3a XL version, which has a slightly lower (but still high) spec – for £469. The icing on the cake is that 3a XL customers are invited to grab a £199, 11-inch laptop for free as a sort of 'thank you for your custom' gesture.
• Volvo launches online car buying service
This is like a vehicle manufacturer/dealer struggling to shift its high-end models at £90,000 a pop and therefore building a slightly lower-spec version, then almost halving the price to £46,900. Not content with that, it chucks in, free of charge, a second vehicle worth 20 grand. So that £90,000 car becomes two cars averaging £23,450 apiece. Brilliant.
This is my idea of doing the right thing for the consumer in the showroom. The Google deal is real and runs until 4 June; there are no additional costs or other catches to worry about. The phones are in stock, and ready to be bought and paid for over the counter in seconds. There's none of that nonsense about ordering online, then waiting forever for delivery from the factory to the dealer.
How do I know all this? Because I have a relative with an imminent birthday. I carefully researched the subject, purchased the almost half-price product as a walk-in customer the other day, then immediately qualified for the freebie laptop (which arrives a few days later via courier). In terms of value for money it was – and still is – a no-brainer.
Why can't new car dealers operate similarly? Last time I bought a factory-fresh car from a (near-premium) manufacturer the discount was underwhelming, the wait for delivery unacceptably long, and the buying and servicing processes woeful, almost fraudulent.
There are some car manufacturer/dealer partners who could and should halve the price of their obviously overpriced vehicles. And there are others who can afford to chuck in a bottom-of-the-range, but still brand-new, 'second car' when a buyer comes in and pays the full list price for a top-of-the-range example.
Better still, is there a new car retailer out there who is willing and able to adopt Google-like tactics by selling a massively discounted higher-end model at the same time as chucking in a more modest car free of charge? For sure, there really should be. As Google is currently proving, the sums can and do add up.
Partnership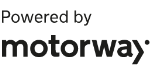 Need to sell your car?
Find your best offer from over 5,000+ dealers. It's that easy.
The long-established motor-manufacturing business should teach tech firms how to build cars. But let switched-on techies like Google teach it the art of modern retailing.
Do you think Google could change the way cars are sold to customers? Let us know in the comments below...